Menz FruChoc Double Chocolate Tart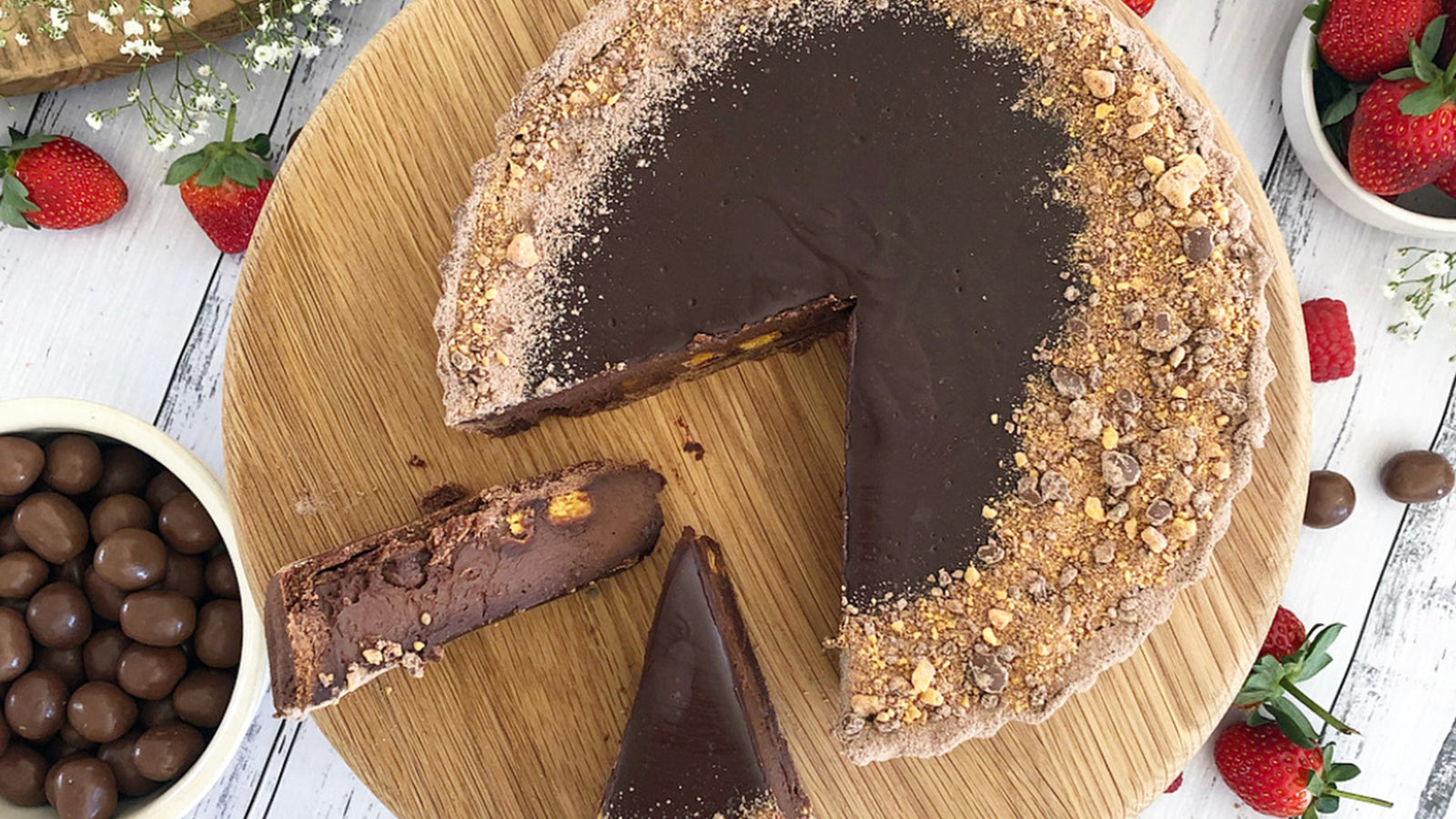 Ingredients
We used Careme Dark Chocolate Shortcrust Pastry for that extra bit of decadence for our tart but you can make your own pastry
175g unsalted butter, chilled, chopped
175g unsalted butter, chilled, chopped
2 tablespoons chilled water
2 tablespoons chilled water
150g of Menz milk or dark FruChocs, chopped in half
150g of Menz milk or dark FruChocs, chopped in half
200g premium dark chocolate, chopped
200g premium dark chocolate, chopped
Method
Step 1

Process flour, sugar and butter until mixture resembles fine breadcrumbs.
Add egg yolks and chilled water. Process until dough just comes together.

Step 2

Turn dough out onto a lightly floured surface.
Knead gently until smooth.
Shape into a disc.
Put into the fridge to let rest for about 30mins.

Step 3

Preheat oven to 180C/160C fan-forced.
Roll pastry between 2 sheets baking paper until 3mm thick.
Line base and side(s) of prepared dish or tin with pastry.
Line pastry with baking paper and ceramic pie weights or uncooked rice (this stops the pastry base rising during cooking).
Bake for 10 minutes.
Remove rice or weights and paper.
Bake for 10 minutes or until pastry is just golden.

Step 4

Place your Menz FruChocs, cut side facing down over the base of your cooled tart shell.

Step 5

Heat cream in a saucepan until it just comes to the boil; remove from heat; add Premium Dark Chocolate, stir until combined let it cool slightly; stir in egg yolks and carefully pour in chocolate filling and refrigerate until set (approx. 4 hours).

Step 6

Remove the tart carefully from the tin and place on a serving plate, cut into 12 pieces.

Step 7

Serve with your choice of whipped cream or mascarpone mixed with chopped dried apricots.