Menz FruChoc and Peach No-Bake Slice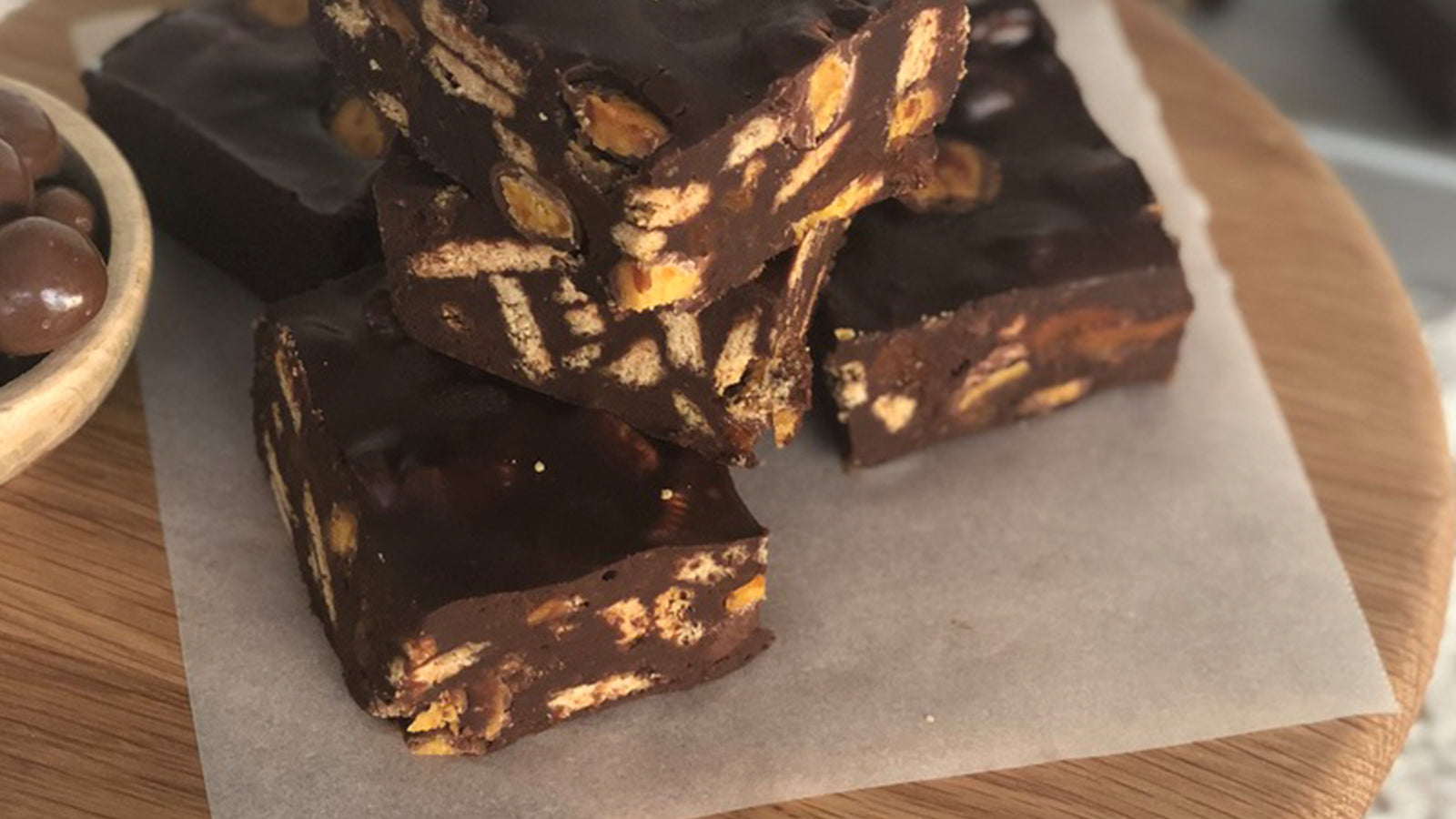 Ingredients
100g dried peaches, roughly chopped
100g dried peaches, roughly chopped
13 Milk Arrowroot biscuits, roughly chopped
13 Milk Arrowroot biscuits, roughly chopped
400g good-quality dark cooking chocolate, chopped
400g good-quality dark cooking chocolate, chopped
1 teaspoon Cointreau liqueur
1 teaspoon Cointreau liqueur
150g Menz FruChocs, roughly chopped
150g Menz FruChocs, roughly chopped
Method
Step 1

Line a 20 x 30cm slab pan with non-stick baking paper, allowing it to hang over the sides.

Step 2

Combine Menz FruChocs, peaches and biscuits in a large bowl and set aside.

Step 3

Place chocolate and cream in a large heatproof bowl over simmering water (don't allow bowl to touch water).
Use a metal spoon to stir occasionally, until chocolate melts.
Alternatively, place bowl in microwave stirring every minute for 1-2 minutes until chocolate has melted.

Step 4

Add Cointreau and the chocolate mixture to the biscuit mixture and stir gently until well combined.

Step 5

Spoon the mixture into the lined pan and use the back of a spoon to smooth the surface.

Step 6

Place in the fridge for 5 hours or until set.

Step 7

To serve, use a warm knife to cut slice into 16 pieces.