Menz FruChoc Biscuits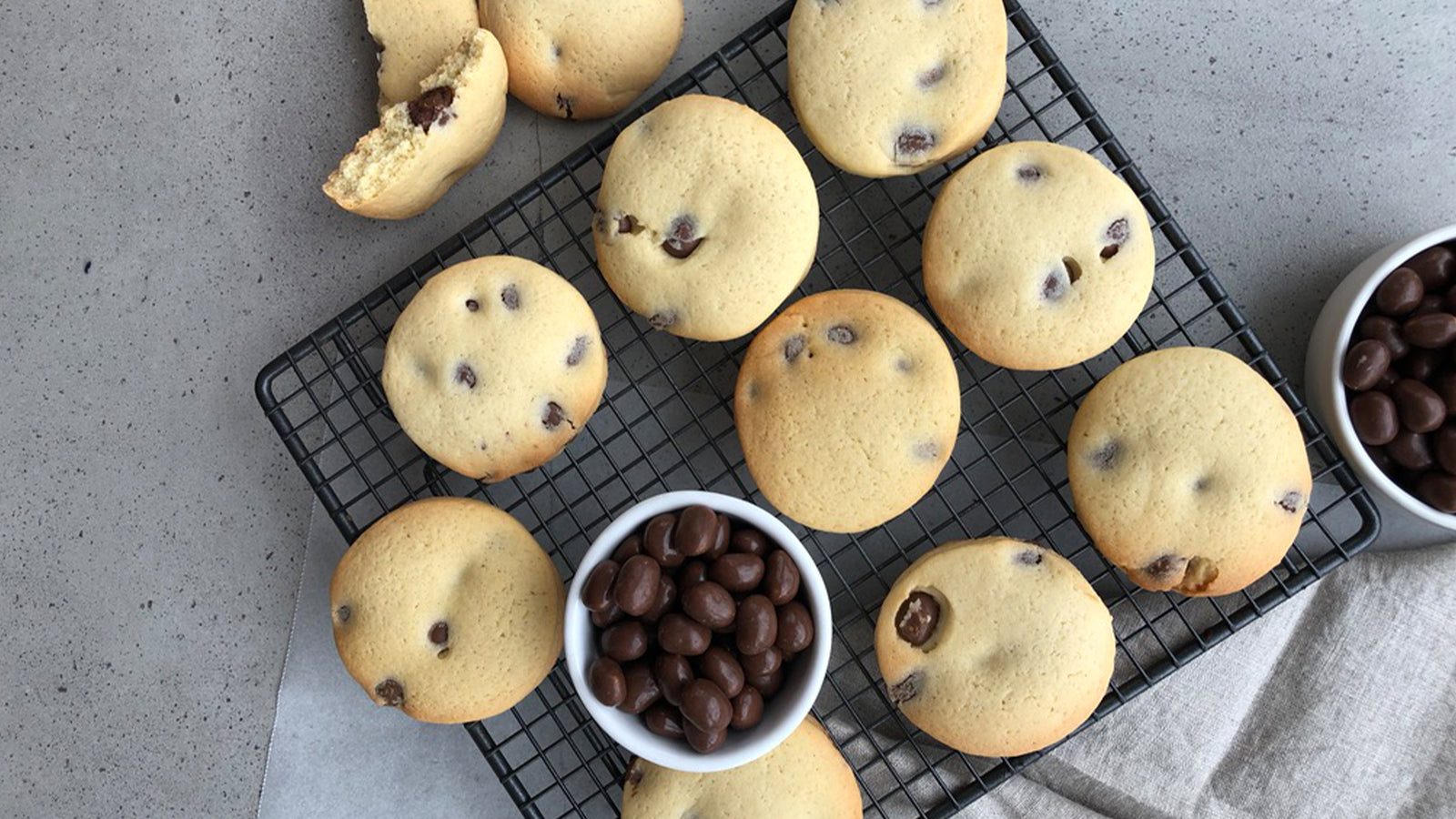 Ingredients
125g unsalted butter, softened
125g unsalted butter, softened
3/4 cup firmly packed brown sugar
3/4 cup firmly packed brown sugar
1 teaspoon vanilla extract
1 teaspoon vanilla extract
1/2 teaspoon baking powder
1/2 teaspoon baking powder
100g Menz FruChocs, chopped in half
100g Menz FruChocs, chopped in half
Method
Step 1

Preheat the oven to 160°C.
Line a baking tray with baking paper.

Step 2

Place butter and sugar in a bowl and beat with an electric mixer until pale.
Add vanilla and egg and continue to beat until just combined.

Step 3

Sift in the flour, baking powder and a pinch of salt then fold in.
Stir through chopped Menz FruChocs.

Step 4

Place tablespoonfuls of mixture 4-5cm apart on the tray, flatten down slightly.

Step 5

Bake for 15 mins until golden.
Remove from oven and allow to cool a little before removing to a wire rack to cool completely.