Menz FruChoc Apricot Pies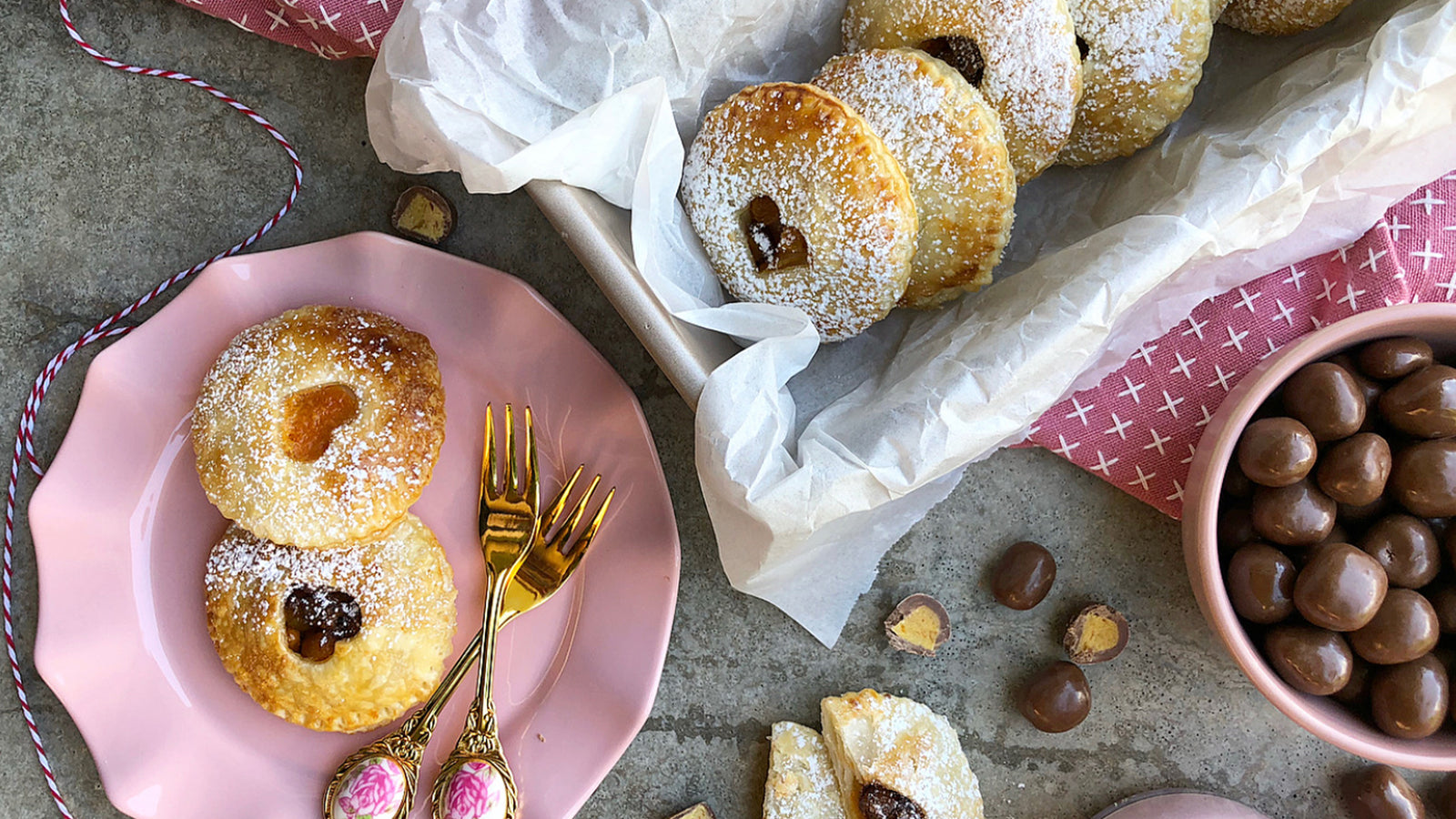 Ingredients
6 sheets frozen shortcrust pastry
6 sheets frozen shortcrust pastry
1 x 410g can of apricot halves in juice, drained and diced
1 x 410g can of apricot halves in juice, drained and diced
150g Menz FruChocs, roughly chopped
150g Menz FruChocs, roughly chopped
2 tablespoons granulated sugar
2 tablespoons granulated sugar
Method
Step 1

Preheat oven to 200°C.
Line 2 large baking trays with baking paper.

Step 2

Using a large round cookie cutter or large coffee mug or cup, cut approximately 6 circles out of the pastry.
Place pastry circles onto baking paper covered baking tray.

Step 3

Top each circle in center with a heaping tablespoon of diced apricots.
Top with another heaping tablespoon of chopped Menz FruChocs.

Step 4

Using your second pastry sheet, cut 6 more circles and using small heart shaped biscuit cutter cut out hearts in center of each circle (alternately you can use sharp knife to cut small hearts out).
Repeat this process until all pastry has been used.

Step 5

Top bottom circles with top circles, pressing edges together.
Crimp edges with fork.

Step 6

Lightly beat egg and brush egg mixture on each pie.
Sprinkle with sugar.

Step 7

Bake for 20 minutes on middle rack.
Allow to cool before dusting with icing sugar.