Menz FruChoc Baked Cheesecake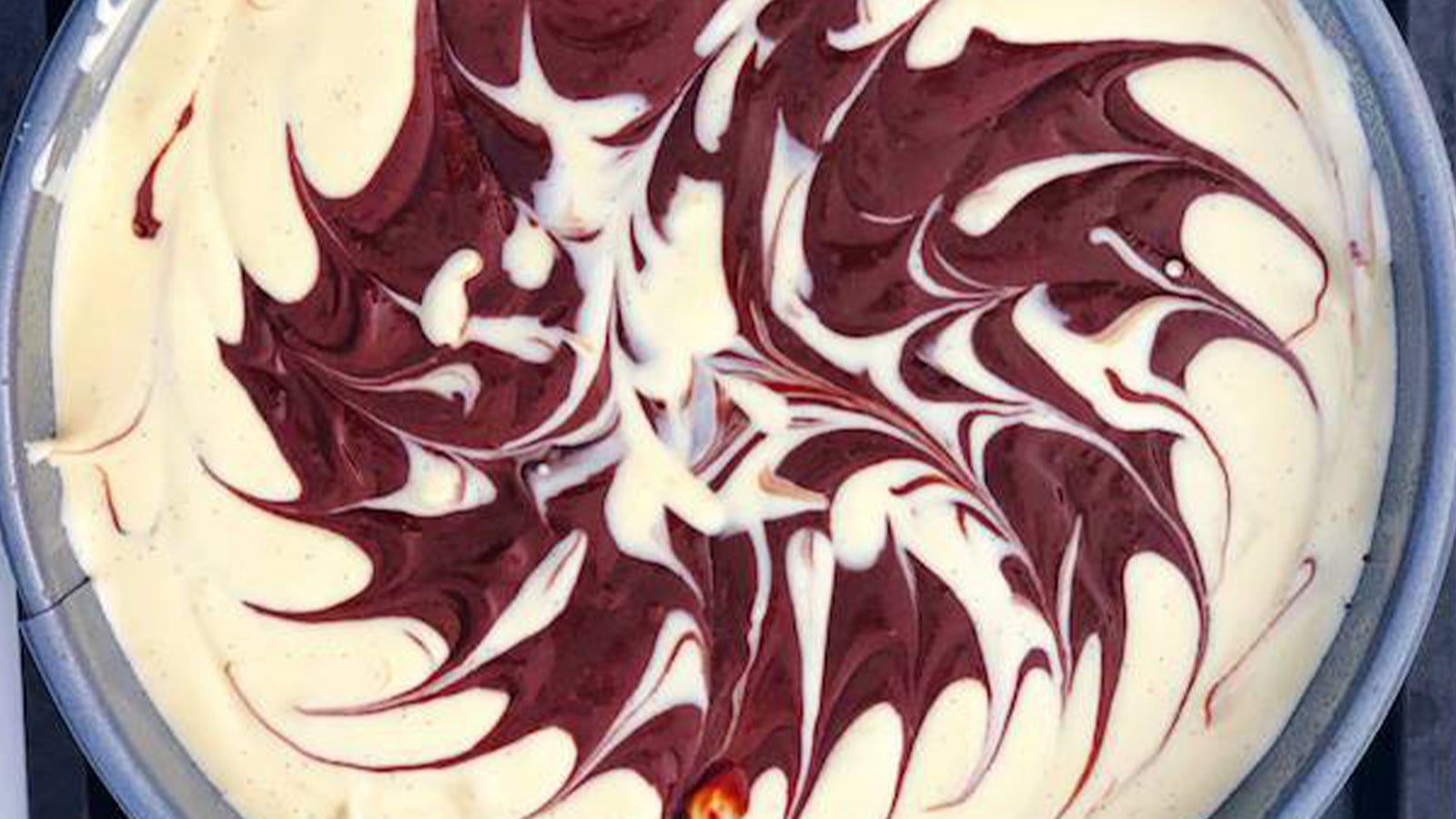 Ingredients
250g choc ripple biscuits
250g choc ripple biscuits
1 teaspoon vanilla bean paste
1 teaspoon vanilla bean paste
100g dark chocolate, melted
100g dark chocolate, melted
350g Menz FruChocs Triple Treats
350g Menz FruChocs Triple Treats
Method
Step 1

Preheat oven to 160°C.

Step 2

Process chocolate biscuits until crumbs form, and then set aside.

Step 3

Process the Menz FruChocs until crumbs form.

Step 4

Add the chocolate biscuit crumbs and melted butter to the Menz FruChocs and process until combined.

Step 5

Press the crumb mixture into the base of a 22cm springform pan, going about two thirds of the way up the side.

Step 6

Refrigerate until set.

Step 7

Process the cream cheese, sour cream, vanilla bean paste and caster sugar.
Beat in the eggs one at a time.

Step 8

Transfer 1 and 1/3 cups of mixture to a bowl.
Add the melted dark chocolate and stir until smooth and silky.
Set aside.

Step 9

Pour the plain mixture into the base.
Dollop the chocolate mixture in the middle and then use a knife to swirl the mixture.

Step 10

Place on a baking tray and then bake for 1 hour and 20 mins or until set.

Step 11

Leave to cool slightly in the oven (15 to 20 minutes) and then move to the fridge to cool completely.

Step 12

Remove from fridge and decorate with Menz FruChoc Triple Treats.

Step 13

Enjoy!