Menz FruChocs Sticky Toffee Puddings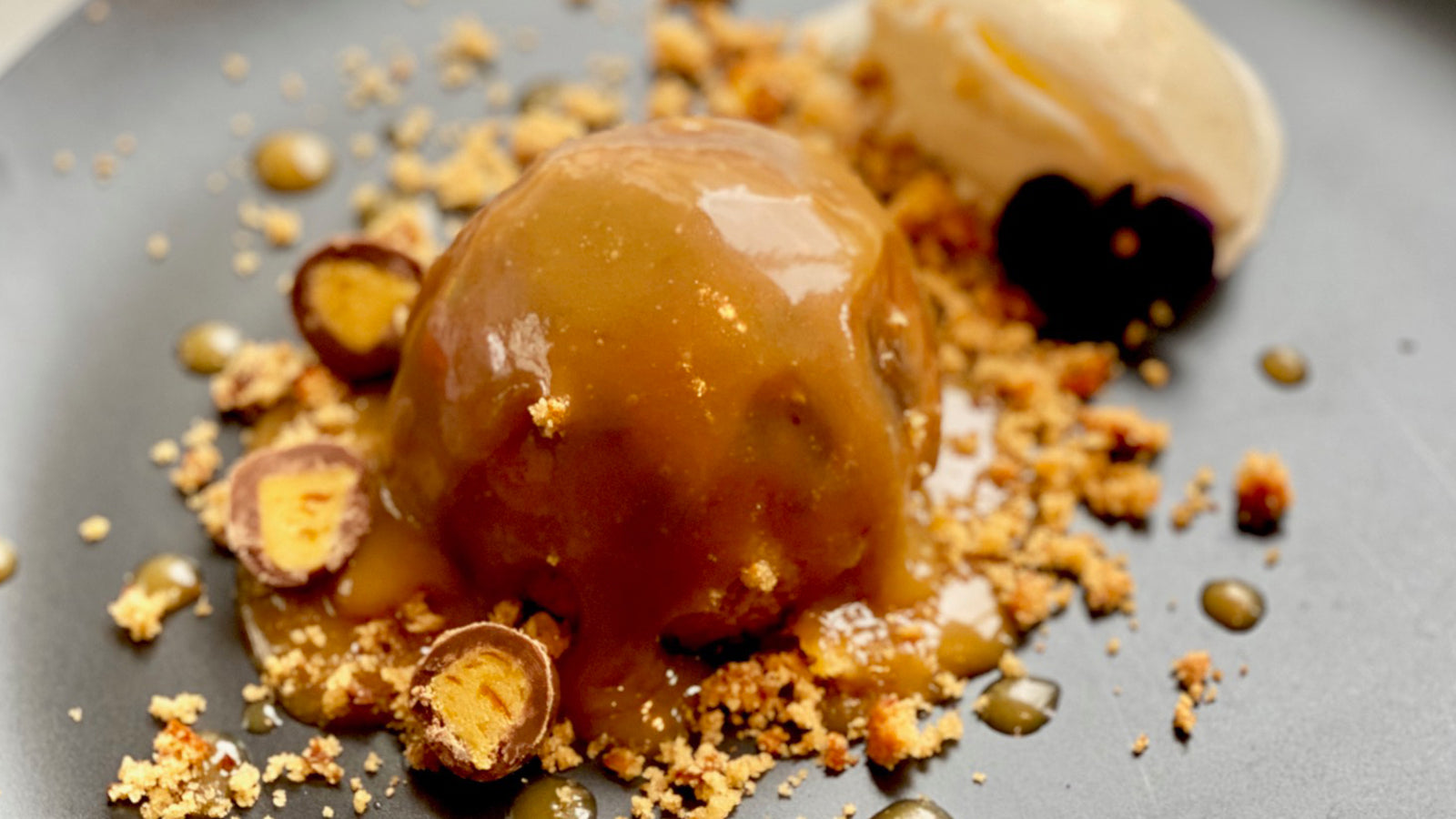 Ingredients
200g Menz FruChocs, roughly chopped
200g Menz FruChocs, roughly chopped
3/4 cup firmly packed brown sugar
3/4 cup firmly packed brown sugar
2 teaspoons vanilla extract
2 teaspoons vanilla extract
2 tablespoons golden syrup
2 tablespoons golden syrup
2 cups self-raising flour
2 cups self-raising flour
Method
Step 1

Pre-heat your oven to 180 degrees (fan forced)

Step 2

Using an electric mixer and a large mixing bowl, cream together the butter, brown sugar and vanilla.

Step 3

Add the eggs, one at a time, beating well after each addition then add in the molasses and golden syrup and beat until well combined.

Step 4

Add the Menz FruChocs into the creamed mixture along with one third of the flour.
Continue to mix in flour in equal portions until smooth after each addition.
Add in the milk and mix until combined.

Step 5

Pour the mixture into a well-greased cupcake tin or 12 dome silicone dessert moulds (6.5cm Diameter x 4cm deep) and bake for approximately 15-20 minutes until the centre is just firm.

Step 6

To make the toffee sauce, add all the ingredients into a small saucepan and bring to a rolling boil until the sugar has dissolved.

Step 7

Serve the puddings warm with Toffee Sauce.