 It's difficult to beat the timeless classic of chocolate coated fruit and nuts. Different treats may come and go, but there's a reason these have stood the test of time. You really will love every moment, no matter which variety you choose. 
Fruit and Nut Range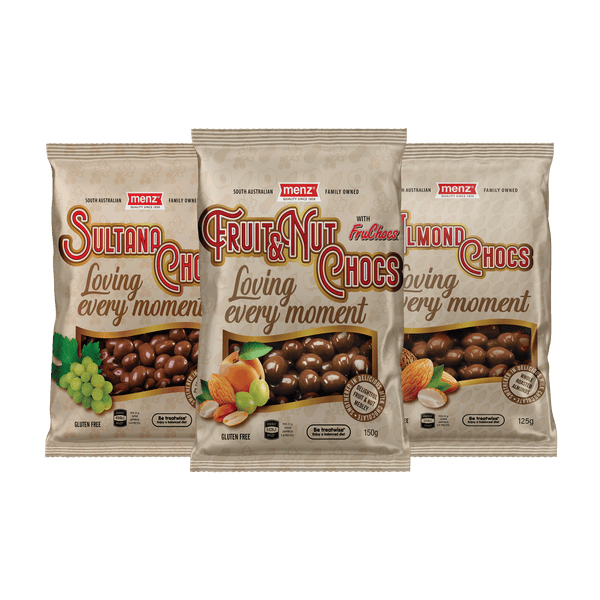 Fruit&Nut Chocs
With Menz Fruit&Nut range you'll love every moment, whether you're sharing with friends or keeping them all to yourself! Because sometimes you just need a classic, to fulfil that craving. 

Shop Now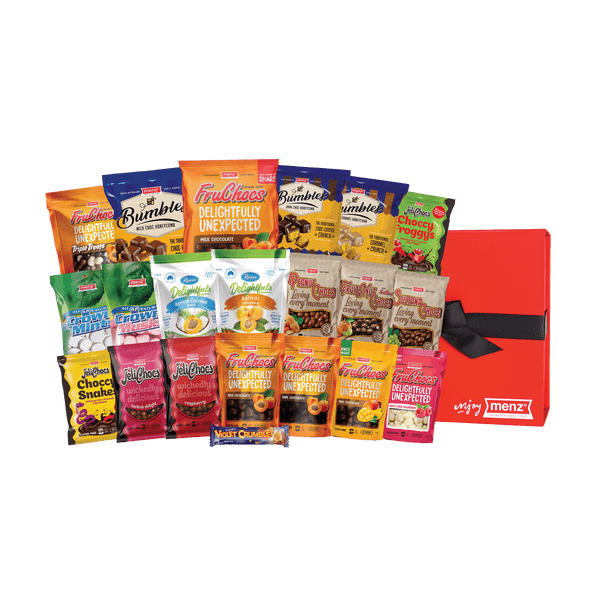 Gift Ideas
Looking for the perfect gift? Look no further than our
 Gift Collection including our Fruit&Nut range.
Shop Now
Join our FruChocs
Appreciation Society
Sign up today to receive a $5 welcome voucher and 10% off all future purchases... pretty sweet deal yeh?