Menz AlmondChoc Coffee Tart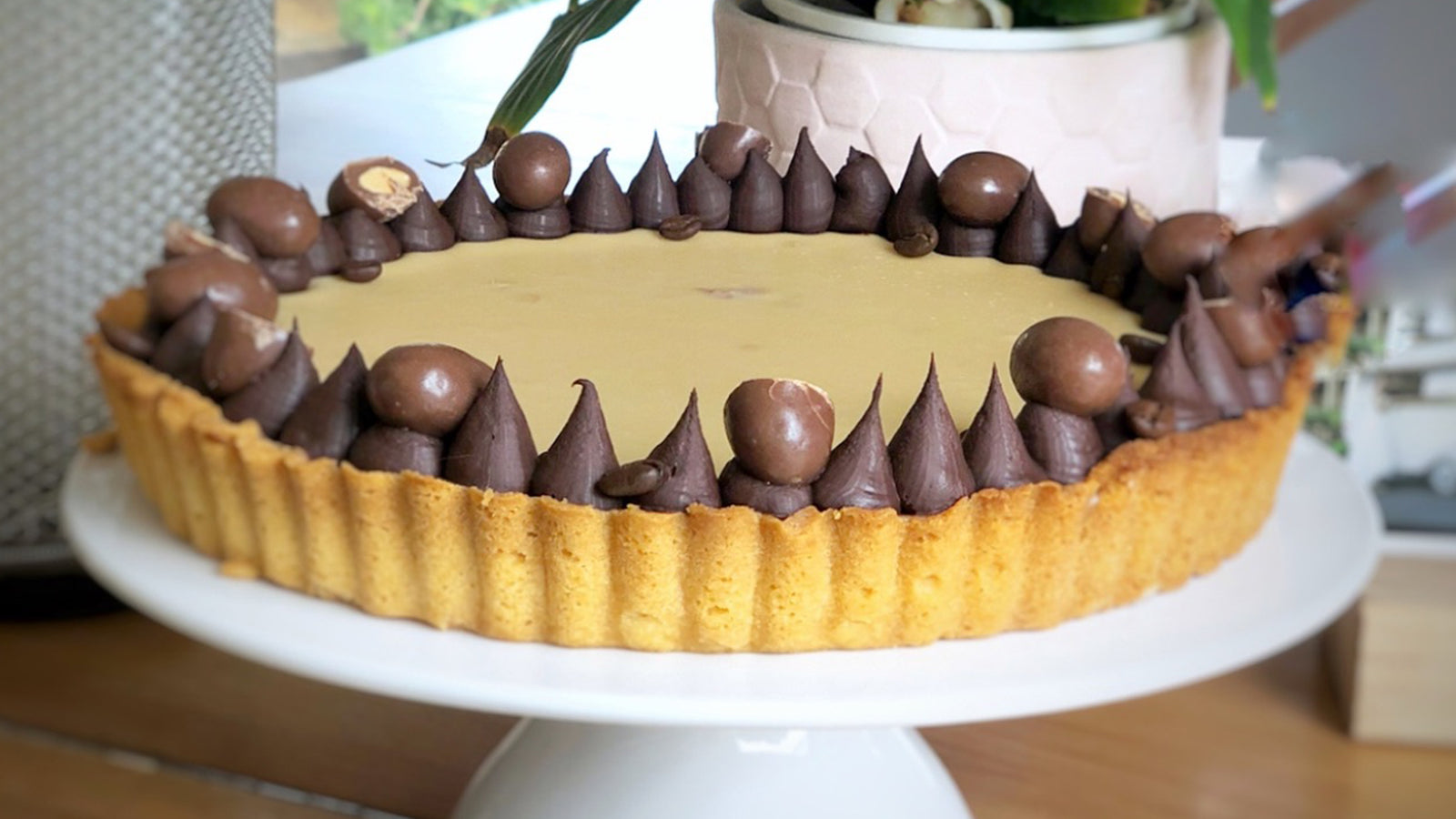 Ingredients
125g butter, chilled, chopped
125g butter, chilled, chopped
1-2 tablespoons chilled water
1-2 tablespoons chilled water
20ml espresso-strength coffee
20ml espresso-strength coffee
100g Menz AlmondChocs, blitzed into a crumb
100g Menz AlmondChocs, blitzed into a crumb
Menz AlmondChocs for decoration
Menz AlmondChocs for decoration
Chocolate ganache for decoration (optional)
Chocolate ganache for decoration (optional)
Method
Step 1

To make the tart, process flour, butter, icing sugar and hazelnut meal in a food processor until the mixture resembles fine breadcrumbs. Add egg yolk and water until the dough just comes together. Cover. Rest in the fridge for 30 minutes.

Step 2

Preheat oven to 180°C. Roll out pastry on a floured surface until 4mm thick. Line a fluted tart tin with pastry. Trim excess.
Cover with baking paper. Fill with pastry weights or rice.
Bake for 15 minutes. Remove paper and weights. Bake for a further 10-12 minutes or until golden brown.
Place on a baking tray to completely cool.

Step 3

For coffee ganache, bring cream and coffee to the boil in a saucepan over medium-high heat, remove from heat, add chocolate, stir until smooth. Set aside.

Step 4

To assemble tart, evenly spread crumbed Menz AlmondChocs over the cooled tart shell.
Pour over the coffee ganache. Refrigerate until set (2-3 hours).

Step 5

When tart is completely set decorate with chocolate ganache and Menz AlmondChocs.
You may also like these