Menz Fruit&Nut Choc Bliss Balls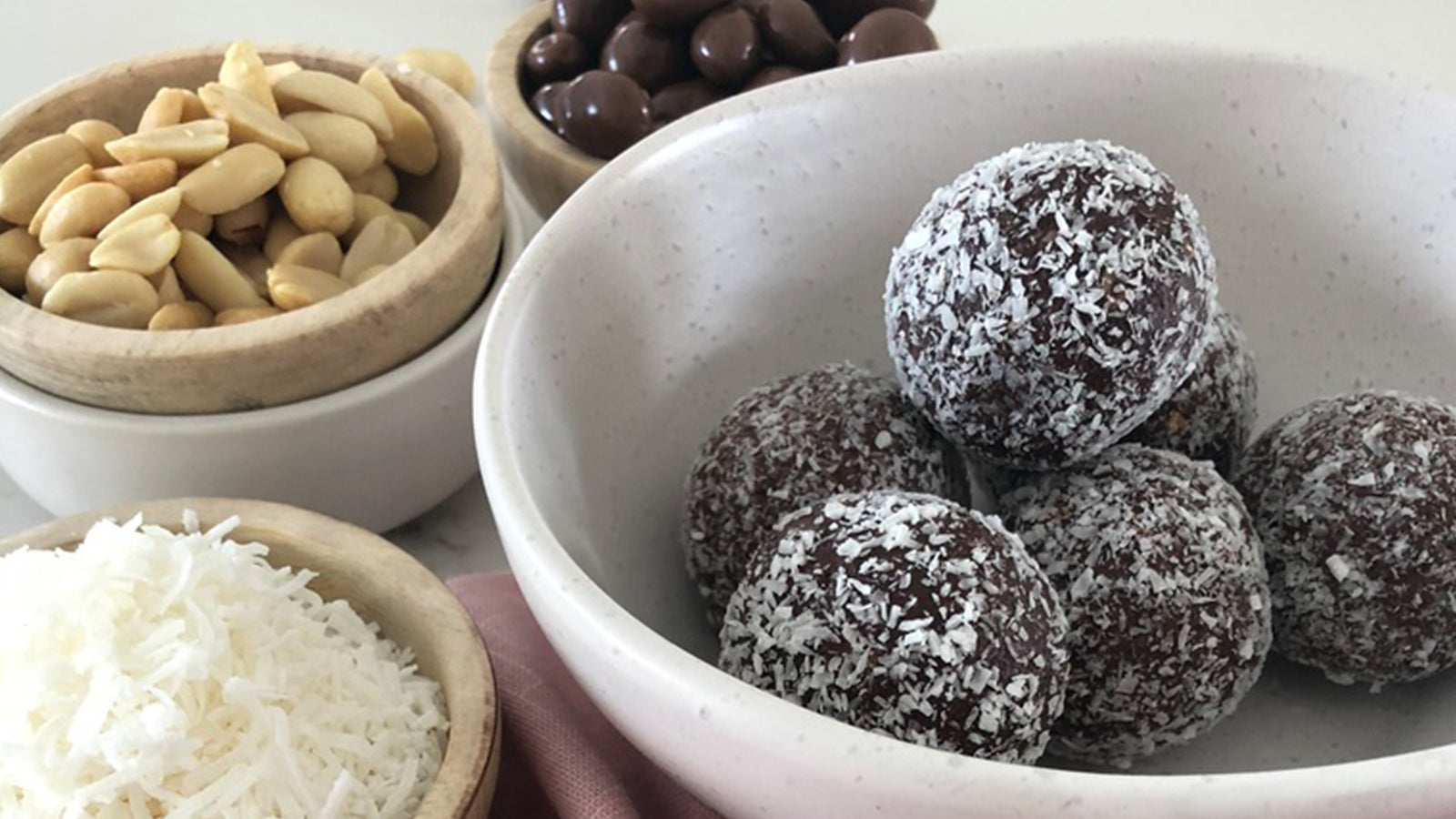 Ingredients
1/2 cup Menz Fruit&Nut Chocs
1/2 cup Menz Fruit&Nut Chocs
2 tablespoons of cacao powder
2 tablespoons of cacao powder
Method
Step 1

Add all ingredients into food processor apart from the desiccated coconut.

Step 2

Add more water depending on the consistency.
You need the balls to stick together, but still be able to roll them.

Step 3

Roll them with the palm of your hands then roll into desiccated coconut.
Store in the fridge.