Menz FruChoc Croissants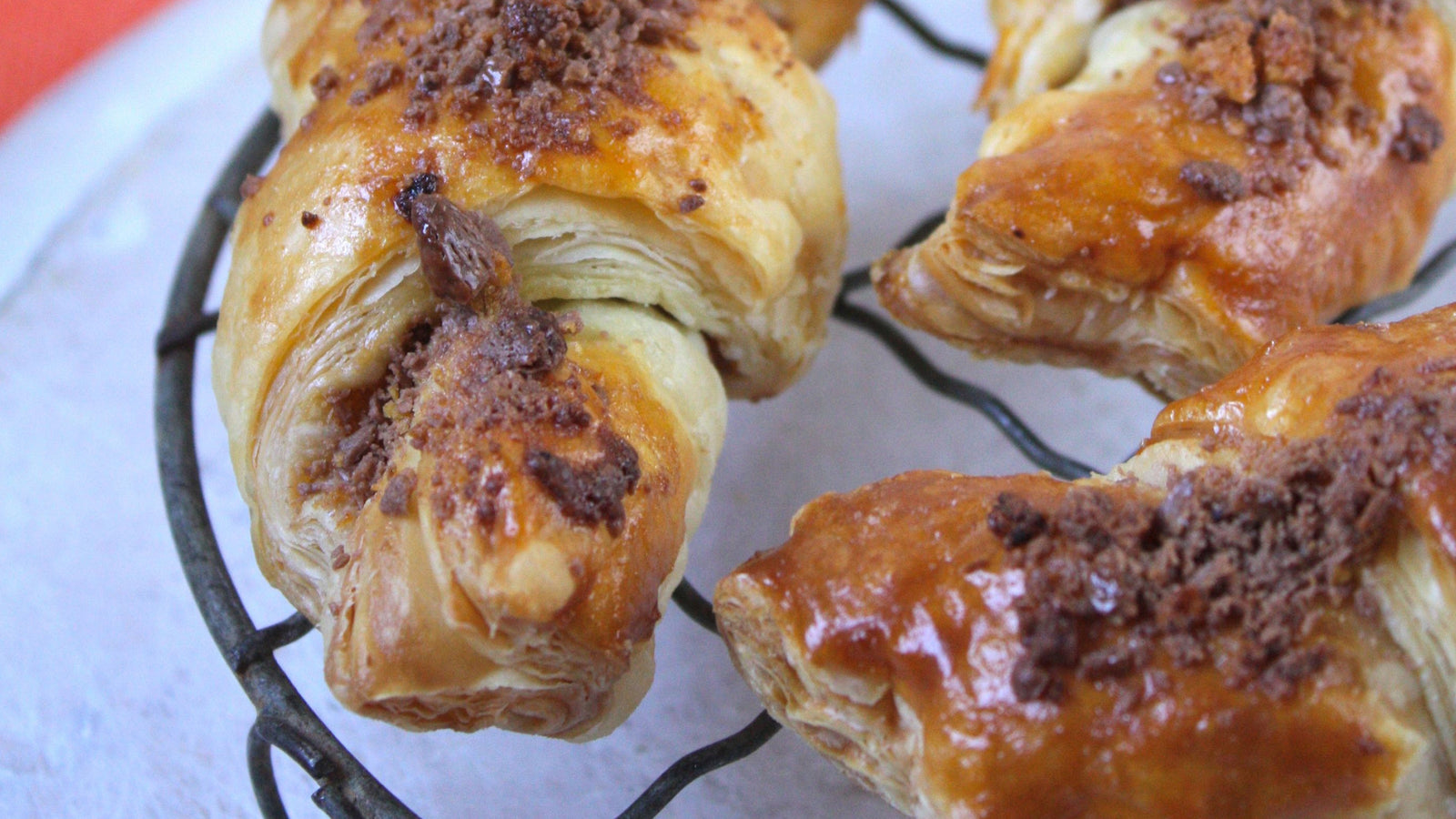 Ingredients
375g pack Careme All Butter Puff Pastry, thawed
375g pack Careme All Butter Puff Pastry, thawed
150g bag Menz FruChocs, finely chopped
150g bag Menz FruChocs, finely chopped
Method
Step 1

Preheat oven to 200°C (180°C fan-forced) and line two baking trays with baking paper.

Step 2

On a lightly floured work surface, roll pastry into a 35cm x 35cm square.
Cut a 34cm pastry round, discarding the corners.
Cut the pastry round into 8 equal pie slices.

Step 3

Spread a heaped tablespoon of chopped Menz FruChocs over the centre of each pie slice, 1cm in from the edge, reserving remaining Menz FruChocs for later.
Roll each pie slice from the outside edge towards the centre point, encasing the filling.

Step 4

Place croissant on prepared baking tray, brush with the egg glaze and chill in refrigerator for 30 minutes.

Step 5

Place being trays in preheated oven, bake for 25 minutes.
Remove baking trays from oven, brush croissants again with egg glaze and sprinkle over the remaining chopped Menz FruChocs.
Return baking trays to oven for a further 5 minutes.