Menz Strawberry FruChocs Chocolate Tart with Meringue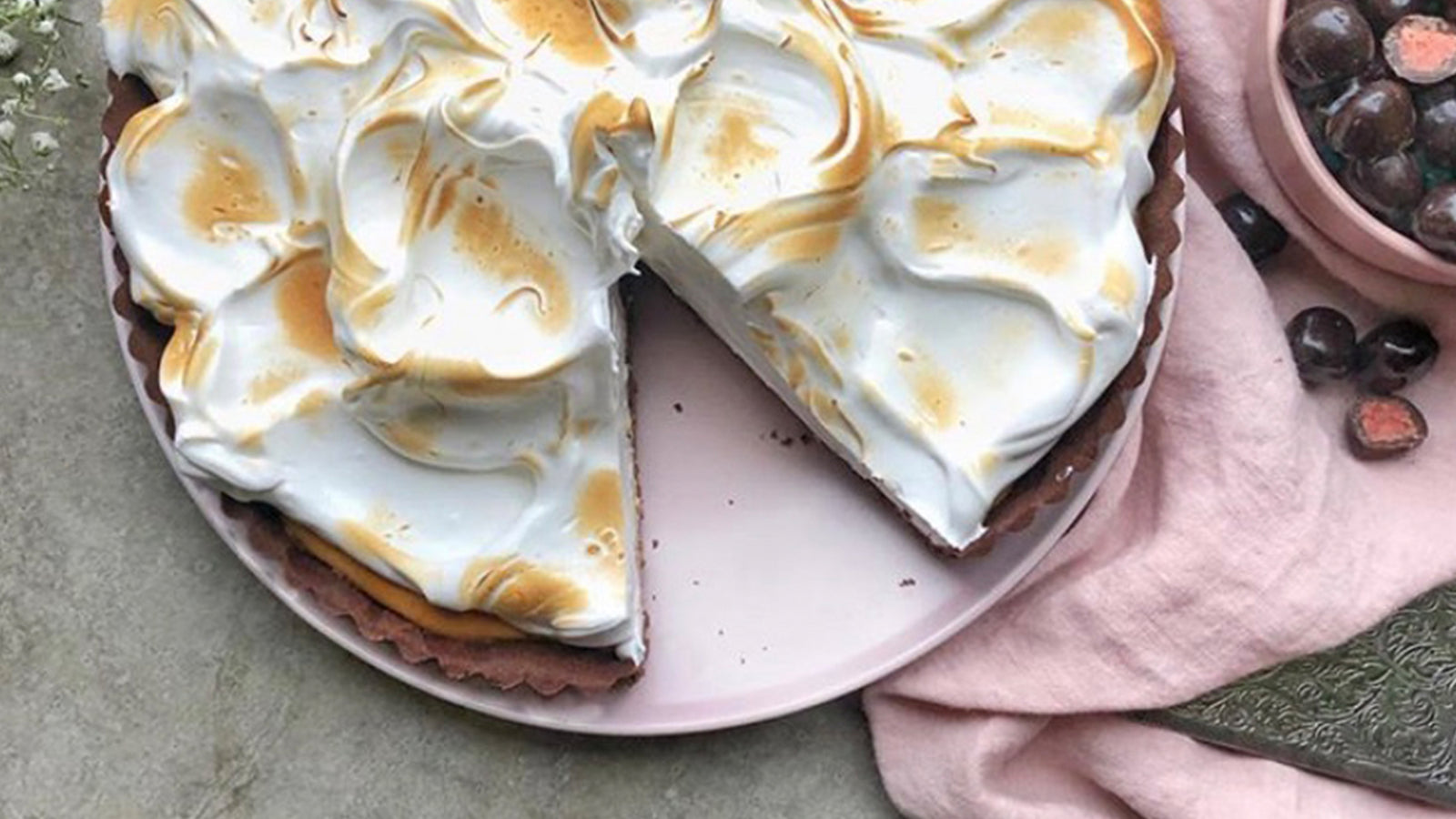 Ingredients
125g unsalted butter, chopped
125g unsalted butter, chopped
230g cream cheese, soften
230g cream cheese, soften
1 large egg, room temperature
1 large egg, room temperature
1 tablespoon vanilla paste
1 tablespoon vanilla paste
1 cup Menz FruChocs Strawberry Flavoured, chopped in half
1 cup Menz FruChocs Strawberry Flavoured, chopped in half
4 egg whites, room temperature
4 egg whites, room temperature
Method
Step 1

Add the flour, butter and icing sugar in a food processor and process until it resembles fine breadcrumbs.
While the motor is running, add the egg yolks and process until combined.
Add the iced water and process until the dough just comes together.

Step 2

On a lightly floured surface turn out mixture and gently bring together to form a ball.
Flatten into a disk, wrap in plastic wrap and refrigerate for 30 minutes.

Step 3

Roll the pastry out between 2 sheets of non-stick baking paper to 3mm thick.
Preheat oven to 180°C.
Line a lightly greased loose-bottomed, fluted tart tin with the pastry.
Trim the edges and prick the base with a fork.
Refrigerate for 15 minutes.

Step 4

Line the pastry case with non-stick baking paper and fill with baking weights or rice.
Bake for 15 minutes, remove the paper and weights (or rice) and bake for a further 10 minutes or until the pastry is light golden.
Remove from the oven and set aside.

Step 5

Reduce oven temperature to 160°C.

Step 6

To prepare the filling, beat the cream cheese, icing sugar, egg and vanilla paste with an electric mixer on medium until smooth.
Add the Menz FruChocs Strawberry flavoured and fold in mixture.
Pour into the cooled tart crust and spread with a spatula to make an even surface.

Step 7

Return tart to oven and bake for 60 minutes, or until the crust is golden brown.
Transfer to a wire rack and cool for 1 hour before refrigerating for 2-3 hours (or until tart is set).

Step 8

Add egg whites in a large mixing bowl.
Whisk to soft peaks, then add 100g of the caster sugar a spoonful at a time, whisking between each addition without overbeating.
Whisk in cornflower, then add the remaining 100g of the caster sugar as before until smooth and thick.
Put spoonful's of meringue on the set choc cherry tart.
Place the tart under a hot grill or using a blowtorch, toast meringue until evenly golden.