Menz FruChoc Truffles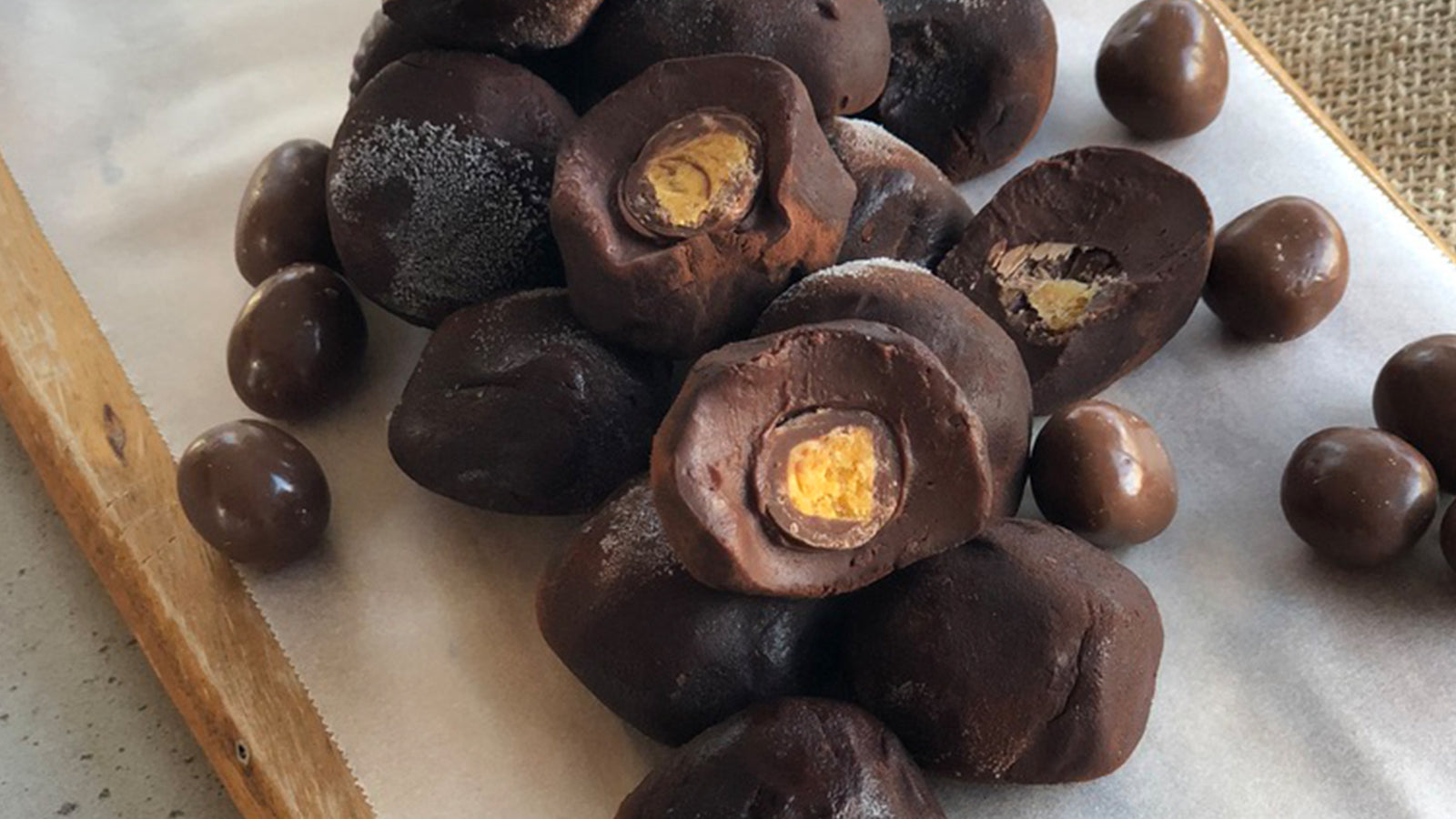 Ingredients
225g dark chocolate, broken into small pieces
225g dark chocolate, broken into small pieces
20 x Menz Milk Chocolate FruChocs
20 x Menz Milk Chocolate FruChocs
Method
Step 1

Place dark chocolate in a large mixing bowl.
Place cream in a saucepan and bring to the boil, then immediately pour over chocolate.

Step 2

Mix until chocolate has melted.

Step 3

Set aside at room temperature and cover for 1 to 1 1/2 hours to cool completely and until set.

Step 4

Use a teaspoon to spoon out bite-sized pieces.

Step 5

Dust your hands with a little icing sugar to prevent them sticking and roll mixture into balls in the palm of your hands.
Press a Menz FruChoc into the middle and cover up with the truffle mixture, then roll into a ball.
Roll in cocoa.