Menz FruChoc S'mores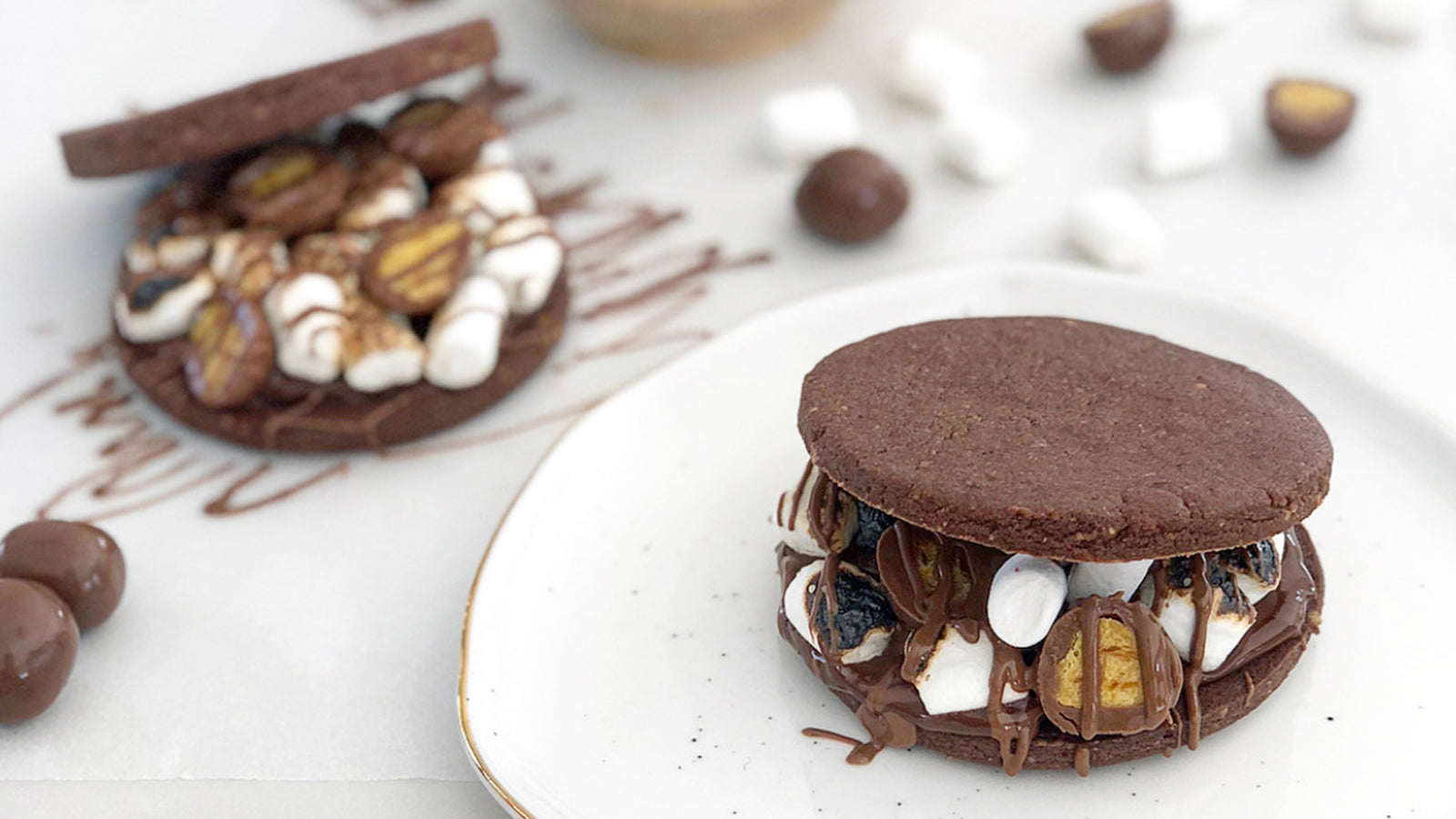 Ingredients
250g good quality dark chocolate
250g good quality dark chocolate
100g Menz FruChocs, cut in half
100g Menz FruChocs, cut in half
85g unsalted butter, softened
85g unsalted butter, softened
Method
Step 1

Preheat oven to 180°C.
Line a large baking tray with baking paper.

Step 2

To make the biscuit, in a medium bowl, whisk the flour, cocoa powder to blend.
Using an electric mixer fitted with the paddle attachment, beat the butter and sugar in the mixer bowl until pale and fluffy.
Reduce the speed to low and gradually stir in the flour mixture.
Gently bring together to form a ball. Flatten into a disk, wrap in plastic and refrigerate for 30 minutes.

Step 3

Roll between 2 sheets of baking paper until 6mm thick.

Step 4

Working quickly, cut 5cm circles out of dough and transfer to prepared tray.

Step 5

Bake for 12-15 minutes or until light golden. Cool on tray.

Step 6

Transfer to a plate, top half of the biscuit discs with marshmallows.
Use a kitchen blowtorch to lightly toast the marshmallows (alternatively, place on a tray and heat under a grill, preheated on medium).

Step 7

Place the chocolate in a heatproof bowl.
Place over a saucepan of simmering water and stir for 5 minutes or until chocolate melts and mixture is smooth.
Remove from heat and set aside.

Step 8

Top with Menz FruChoc halves and drizzle with the melted chocolate.
Top with remaining biscuit.