Menz FruChoc Rocky Road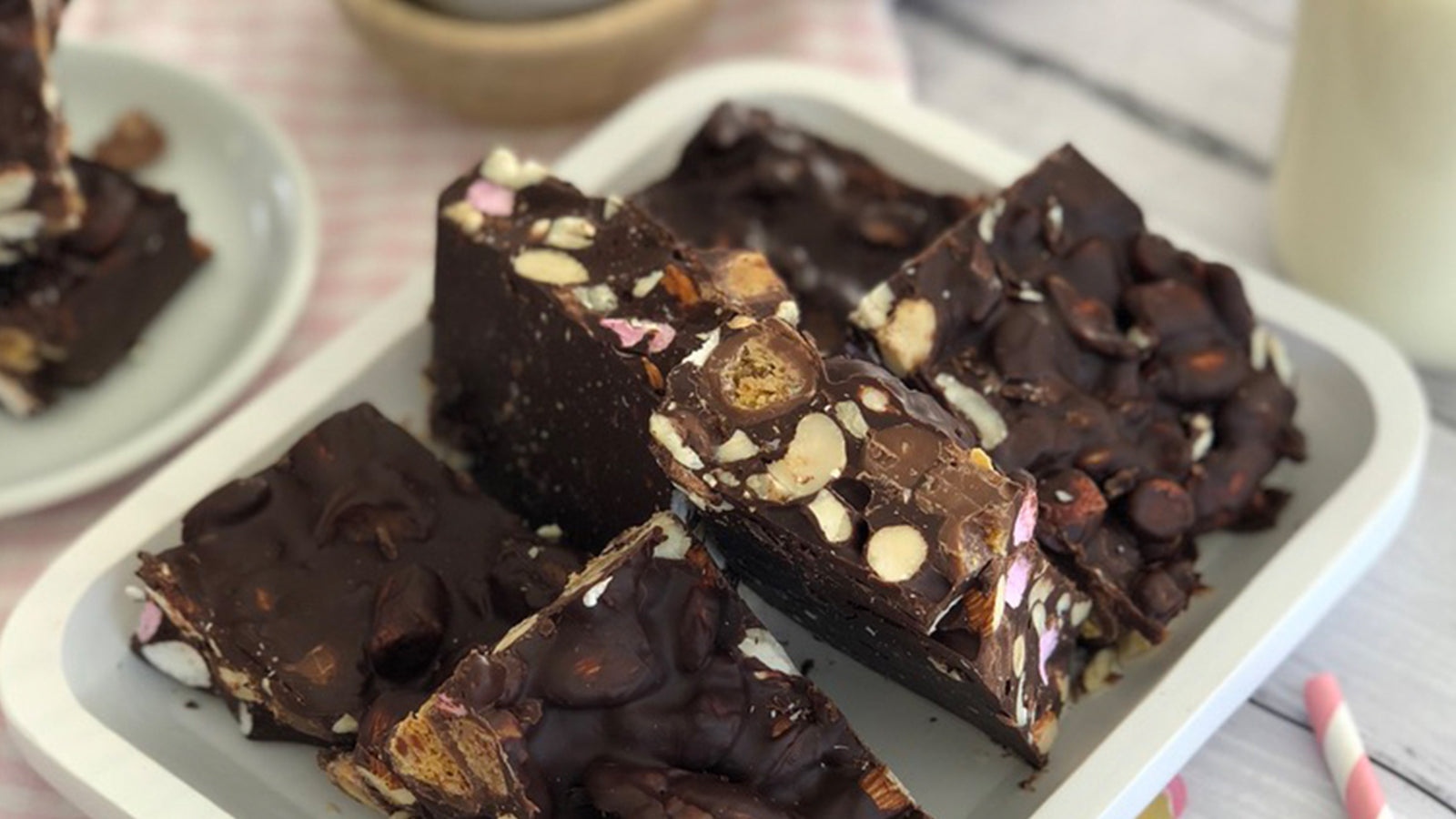 Ingredients
400g dark or milk chocolate, chopped
400g dark or milk chocolate, chopped
250g Menz FruChocs (Dark or Milk), chopped coarsely
250g Menz FruChocs (Dark or Milk), chopped coarsely
125g marshmallows, coarsely chopped
125g marshmallows, coarsely chopped
100g cashews, lightly toasted and coarsely chopped
100g cashews, lightly toasted and coarsely chopped
100g almonds, lightly toasted and coarsely chopped
100g almonds, lightly toasted and coarsely chopped
Method
Step 1

Grease and line the base and sides of a 23cm square cake pan with baking paper, allowing the sides to overhang.

Step 2

Place chocolate in a heatproof bowl over a saucepan half filled with simmering water; stir with a metal spoon until melted.

Step 3

Place the Menz FruChocs, marshmallows, dried apricots, cashews and almonds in a large bowl.
Drizzle over the chocolate and use a metal spoon to gently stir to combine. Spoon into prepared pan.

Step 4

Refrigerate for 2 hours or until chocolate has set.

Step 5

Turn onto a clean work surface and use a large, hot knife to cut into portions.
Serve straight away or store in an airtight container in refrigerator.