Menz FruChocs Puddings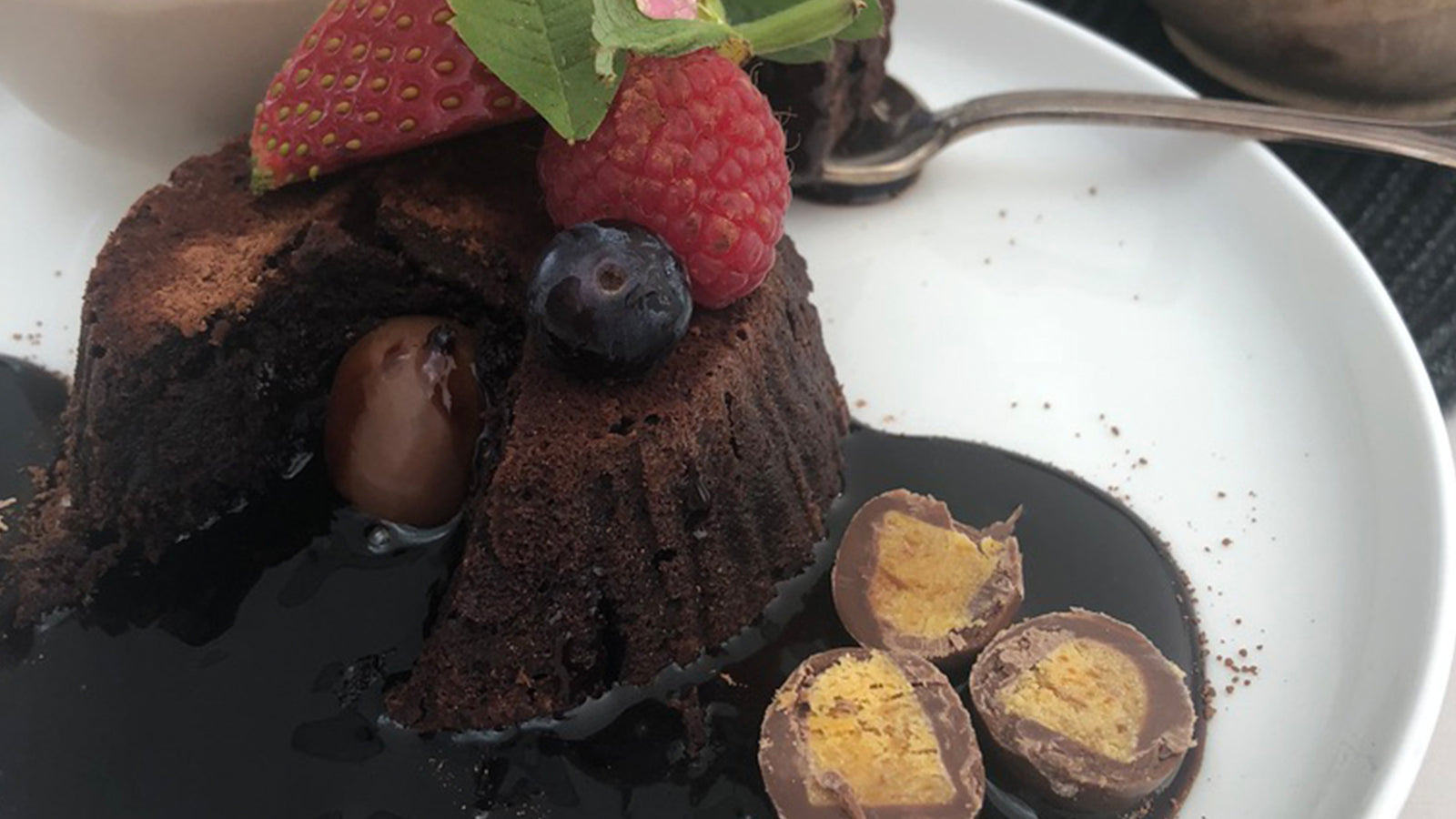 Ingredients
100g reduced-fat dairy spread melted and cooled
100g reduced-fat dairy spread melted and cooled
1 ½ cups dark chocolate melted
1 ½ cups dark chocolate melted
8 Menz FruChocs Dark Chocolate
8 Menz FruChocs Dark Chocolate
Method
Step 1

Preheat oven to 200°C.
Brush four 100ml capacity ovenproof ramekins with melted butter to lightly grease.

Step 2

Whisk the dairy spread and egg together in a jug.

Step 3

Combine the chocolate and flour in a medium bowl.
Use an electric beater to gradually beat in the egg mixture.
Pour the chocolate mixture evenly among the prepared ramekins.

Step 4

Place two Menz FruChocs Dark Chocolate in the centre of each ramekin, pressing down so they sink into the pudding mixture.

Step 5

Bake in preheated oven for 10 minutes or until a skewer inserted into the edge of the puddings comes out clean.
Turn onto plates and serve with some hot chocolate sauce.