Menz FruChoc Mousse Cups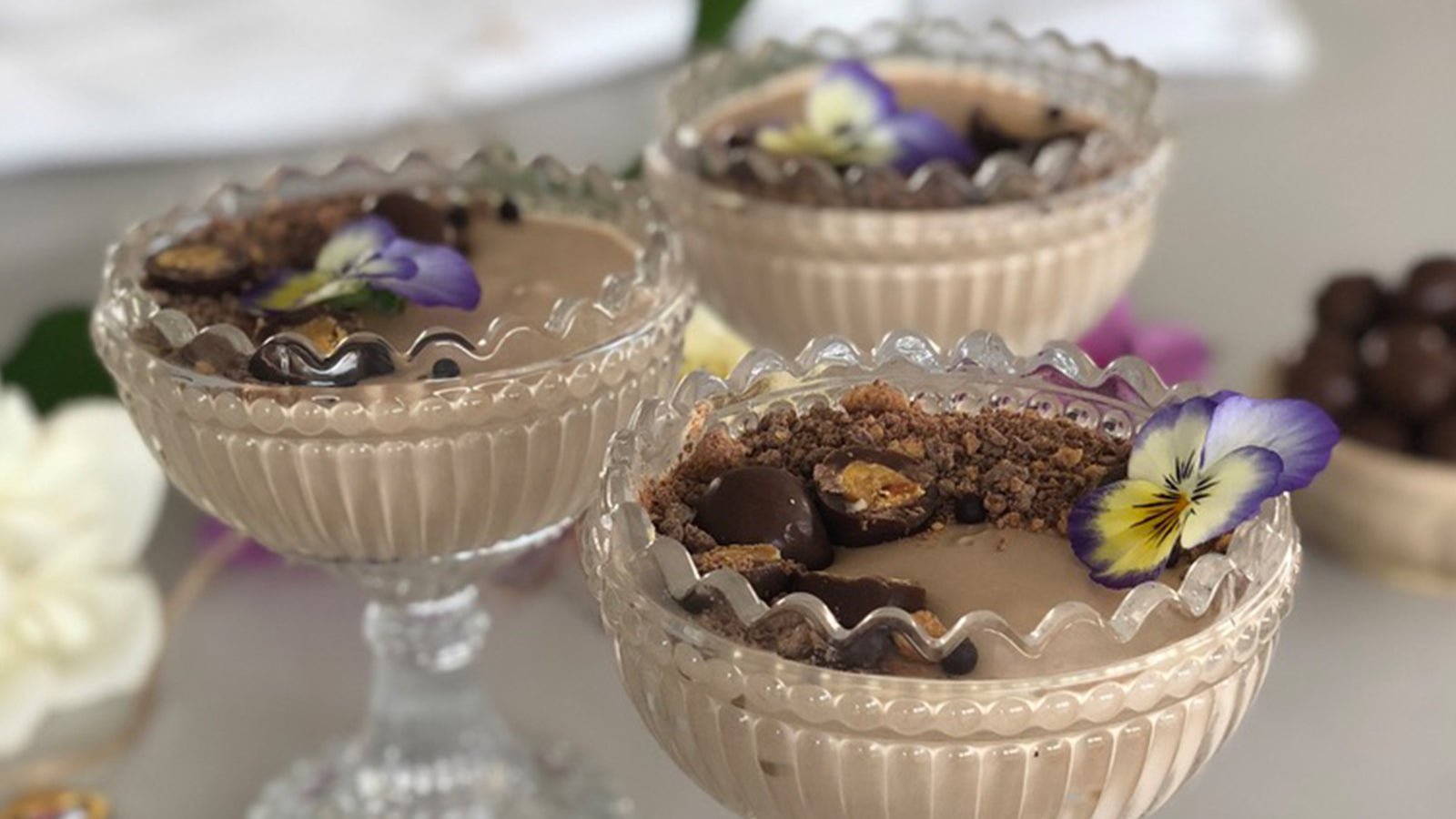 Ingredients
250g good quality chocolate, broken into pieces
250g good quality chocolate, broken into pieces
White chocolate, grated thick to serve
White chocolate, grated thick to serve
100g Menz Milk Chocolate FruChocs, blitzed into a crumb
100g Menz Milk Chocolate FruChocs, blitzed into a crumb
Extra Menz FruChocs for serving
Extra Menz FruChocs for serving
Method
Step 1

Place the chocolate and custard in a heatproof bowl over a saucepan of simmering water.
Use a metal spoon to stir until chocolate melts and mixture is smooth and well combined.
Set aside for to cool for 15 minutes.

Step 2

Use an electric beater to whisk the cream in a bowl until soft peaks form.

Step 3

Add to the chocolate mixture and gently fold until just combined.
Spoon evenly among serving glasses.

Step 4

Cover with plastic wrap and place in the fridge for 1 hour or until set.
Sprinkle with Menz FruChoc crumb and Menz FruChocs.