Menz FruChoc No-Bake Cheesecake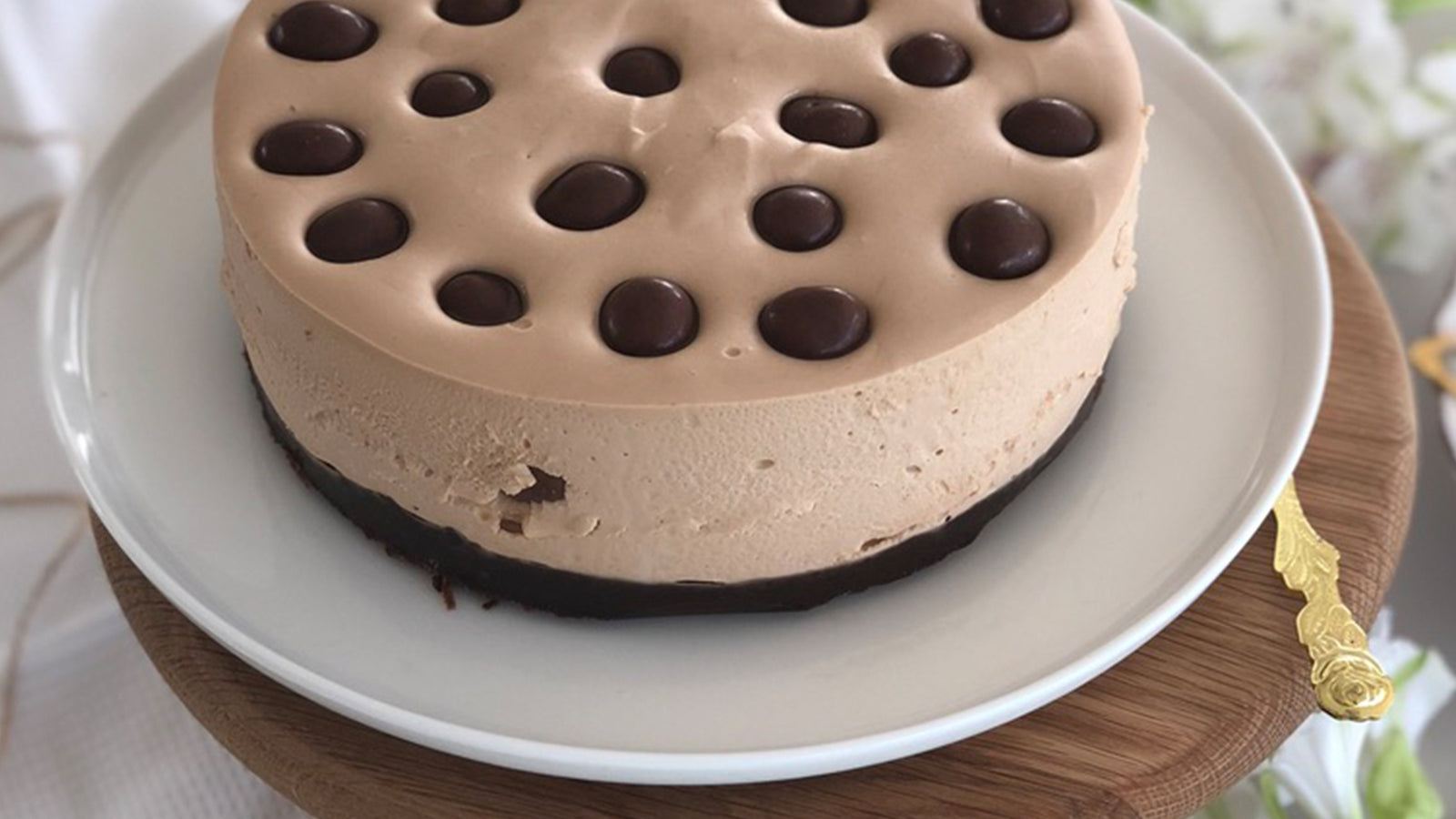 Ingredients
250g pack of sweet biscuits (eg. Choc Ripple)
250g pack of sweet biscuits (eg. Choc Ripple)
200g milk chocolate, chopped
200g milk chocolate, chopped
500g cream cheese at room temp
500g cream cheese at room temp
150g Menz FruChocs, roughly chopped
150g Menz FruChocs, roughly chopped
Method
Step 1

Grease a 24cm round spring form pan and line base with baking paper.

Step 2

Process biscuits until crushed.
Add butter and process until combined.

Step 3

Press mixture over base and up sides of prepared pan.
Refrigerate while preparing filling (can also be done as just a crust on the bottom and not up the sides).

Step 4

Sprinkle gelatine over water in a small heatproof jug.
Stand jug in a pan of simmering water.
Stir until dissolved, remove and cool.

Step 5

Place chocolate in heatproof bowl.
Stir bowl over pan of simmering water.
Stir until melted.
Alternatively, you can melt in the microwave in 30 second bursts, stirring in between.
Remove and cool for 10 minutes

Step 6

Beat cream cheese and sugar in a small bowl with an electric mixer until smooth.

Step 7

With mixer on low speed, beat in cream, then chocolate and gelatine mixture until smooth.
Fold in 3/4 of the chopped Menz FruChoc pieces.

Step 8

Pour filling over biscuit base.
Cover and refrigerate overnight until set.

Step 9

To serve, remove the side of pan and transfer cheesecake to a serving plate.
Garnish the top with the remaining Menz FruChoc pieces.