Menz FruChoc White Chocolate Rocky Road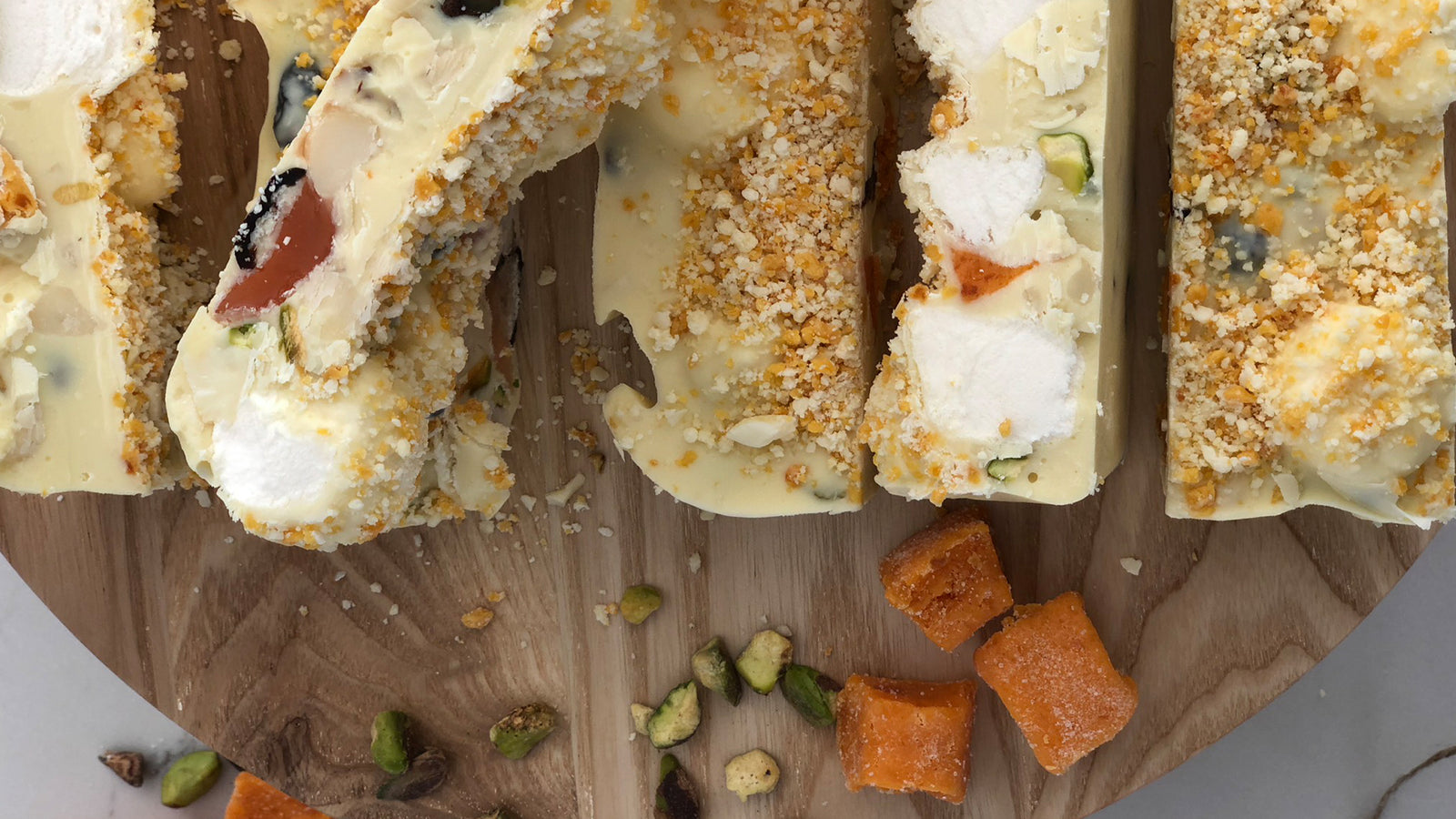 Ingredients
600g white chocolate, chopped
600g white chocolate, chopped
100g white marshmallows, whole
100g white marshmallows, whole
80g pistachio kernels, chopped
80g pistachio kernels, chopped
50g pink Turkish delight, chopped in small square pieces
50g pink Turkish delight, chopped in small square pieces
300g Menz White Chocolate FruChocs
300g Menz White Chocolate FruChocs
100g Robern Apricot Indulgence, chopped
100g Robern Apricot Indulgence, chopped
Method
Step 1

Blitz 150g of the White Chocolate FruChocs, until fine like breadcrumbs. Set aside.

Step 2

Grease and line a 23x33cm cake pan with baking paper.

Step 3

Place chopped chocolate in a bowl set over a pot of simmering water (don't let the bowl touch the water) and continuously stir until melted.

Step 4

Cool slightly (1-2 minutes) then fold in all remaining ingredients, apart from the crumbed FruChocs.

Step 5

Spread into pan and sprinkle over remaining crumbed FruChocs.
Chill for 3 hours or until set.