Violet Crumble Vanilla Slice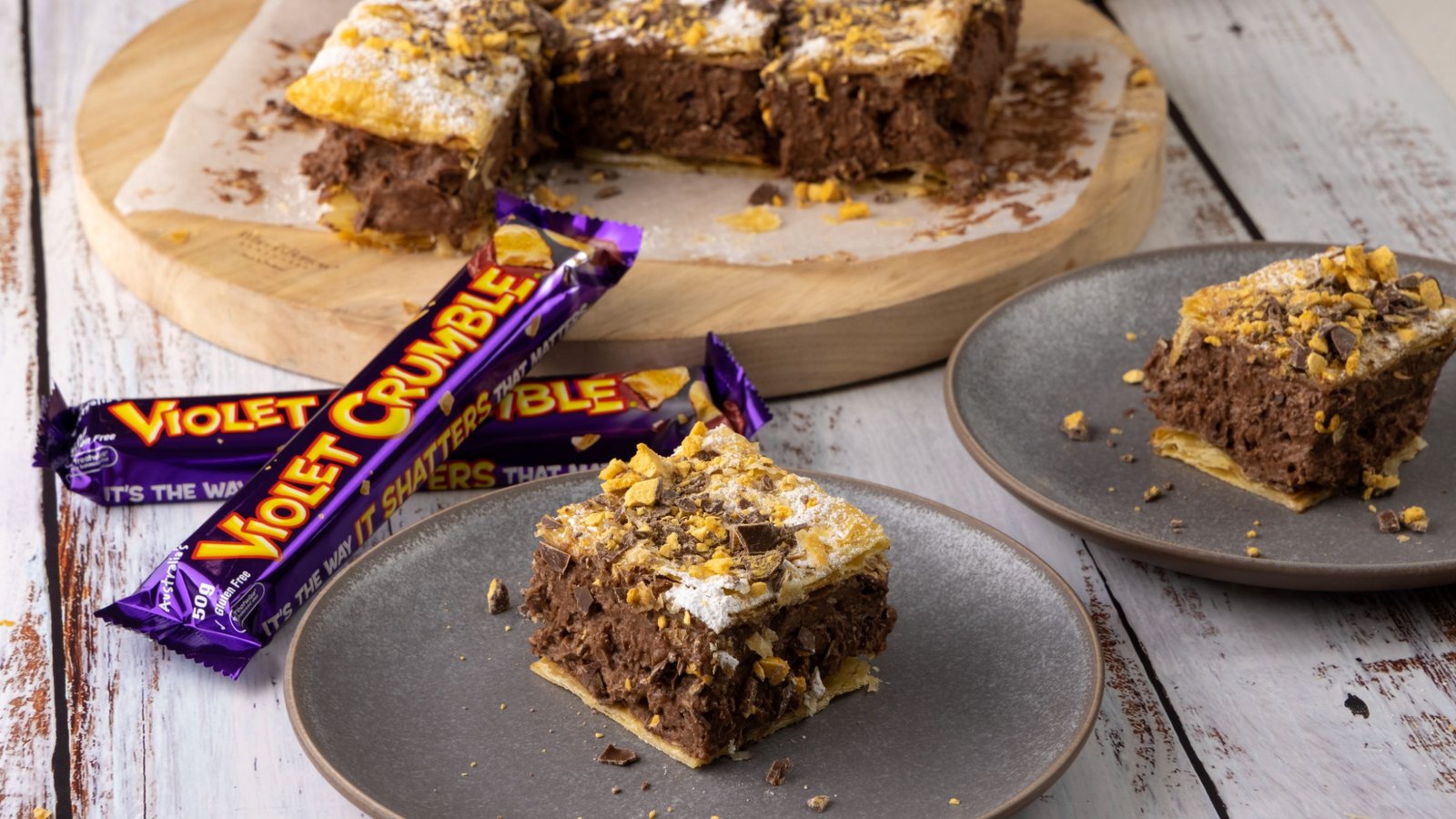 Ingredients
3 Violet Crumble 50g bars
3 Violet Crumble 50g bars
2 sheets butter puff pastry, thawed
2 sheets butter puff pastry, thawed
2 100g packets of vanilla dessert mix
2 100g packets of vanilla dessert mix
3 tablespoons cocoa , sifted
3 tablespoons cocoa , sifted
Method
Step 1

Preheat oven to 220 degrees Celsius. Shatter 2 x Violet Crumble bars into crumbs.

Step 2

Cut the sheets of puff pastry to fit perfectly in a plastic container or metal baking tin which is approximately 24cm x 24cm. Place puff pastry sheets on baking lined trays. Bake for 10-15 minutes or until golden. Allow to cool.

Step 3

Place cream, milk and vanilla dessert mix powder in a large bowl. Beat with an electric mixer until the mixture is thick, fluffy, and able to hold its own shape.

Step 4

Stir through the crushed Violet Crumbles and cocoa powder.

Step 5

Line the container/tin you are assembling the slice in with baking paper.

Step 6

Assemble Vanilla Slice in lined baking tray. Starting with a layer of pastry for the base, then adding dessert mix evenly over and finally pressing the seond sheet on top. Refrigerate for at least 1 hour.

Step 7

To slice, remove from container and place on a board. Very carefully cut into pieces. Sprinkle with the remaining Violet Crumble bar (shattered) and a dusting of icing sugar.