Violet Crumble Slice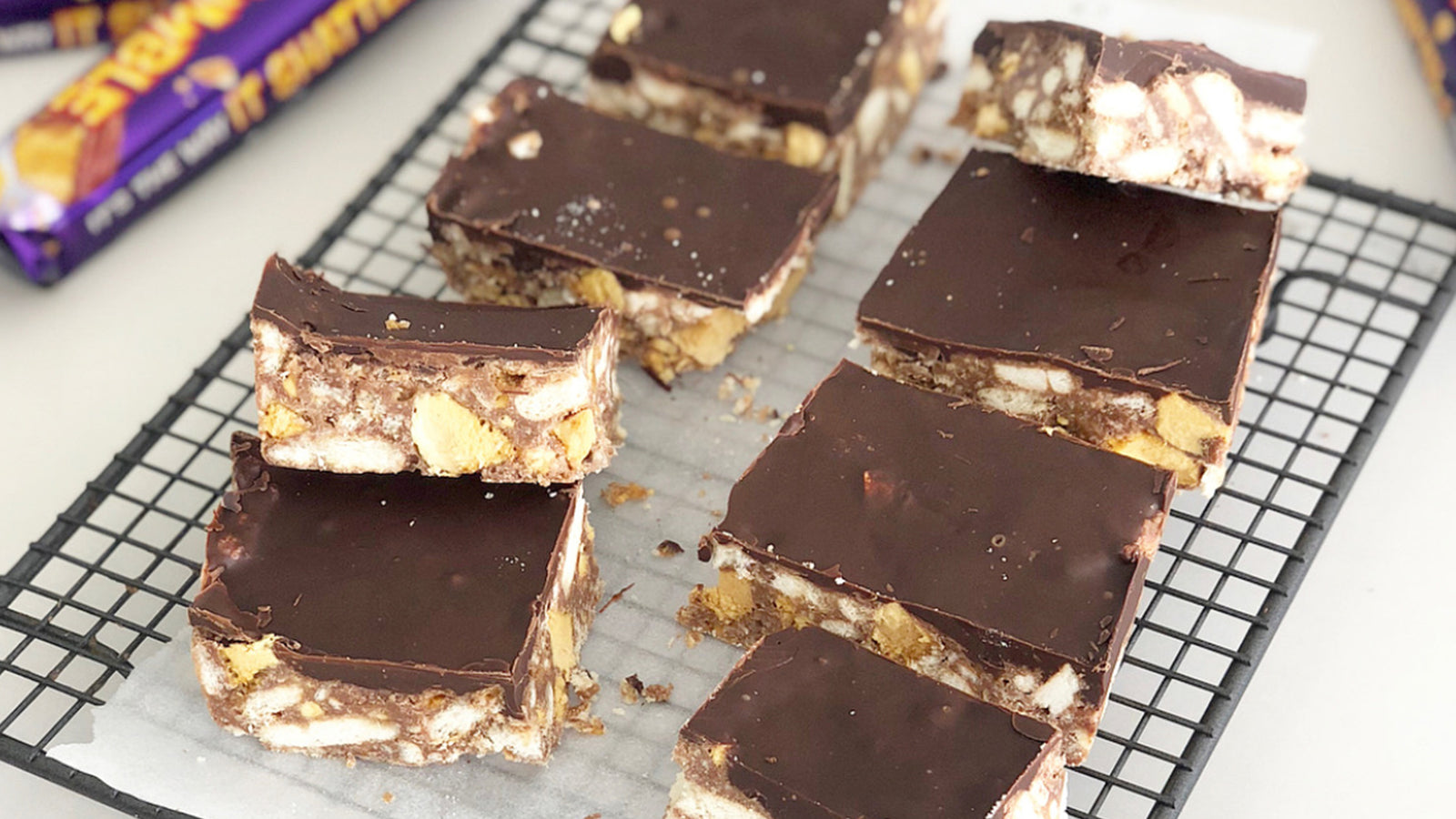 Ingredients
150g Violet Crumble, chopped roughly into pieces
150g Violet Crumble, chopped roughly into pieces
200g plain sweet biscuits, crushed
200g plain sweet biscuits, crushed
1/2 cup sweetened condensed milk
1/2 cup sweetened condensed milk
200g milk chocolate chopped
200g milk chocolate chopped
Method
Step 1

Place butter and condensed milk into a small saucepan and melt over low heat.

Step 2

Add to biscuits and chopped Violet Crumble in a bowl and mix well.

Step 3

Press firmly into a greased slice pan and refrigerate until set.

Step 4

Melt chocolate and oil in small bowl over boiling water.
Pour over base and refrigerate until firm.

Step 5

Slice as desired and enjoy.