Violet Crumble Nuggets Double Choc Biscuits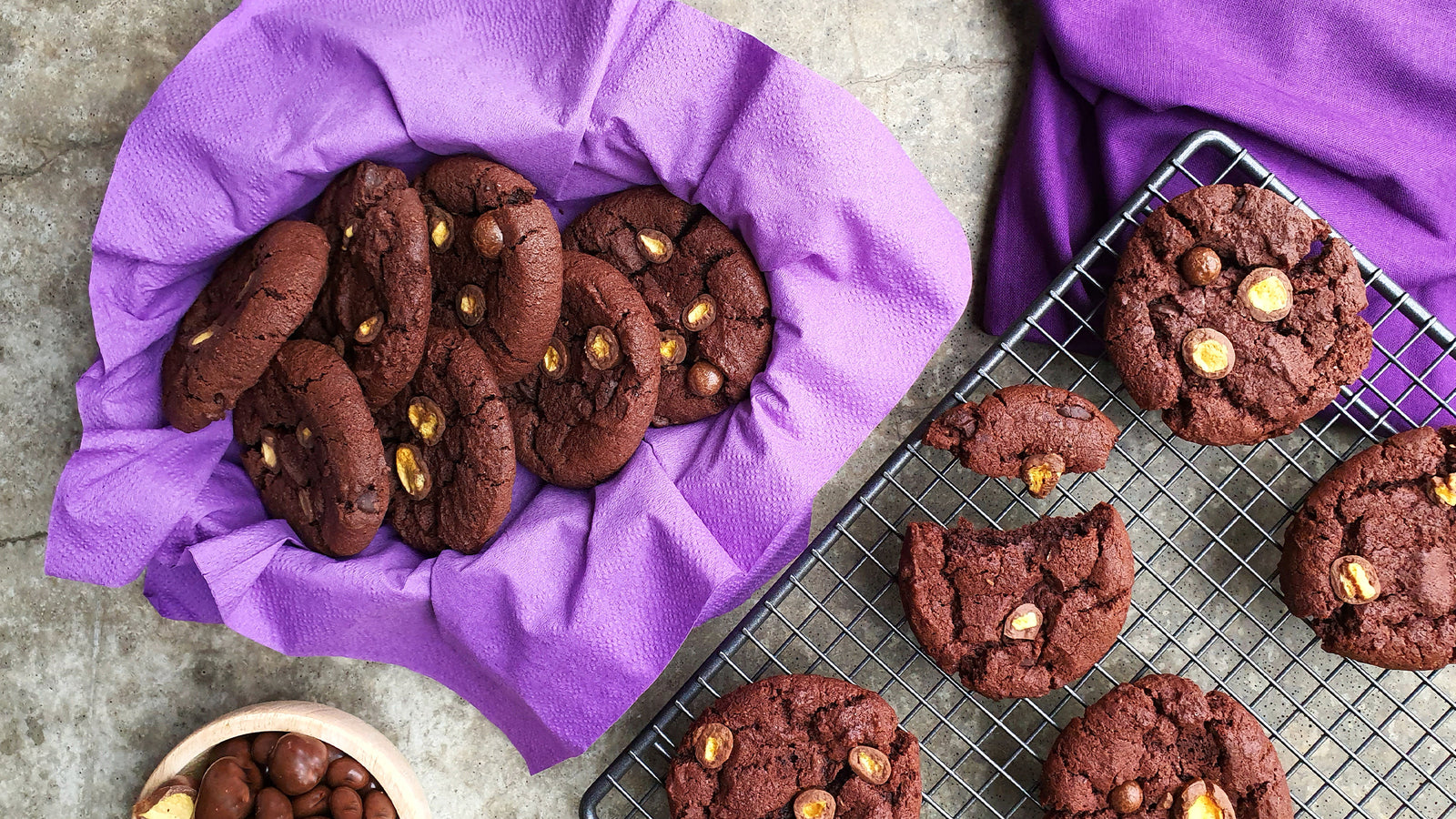 Ingredients
100g Violet Crumble Nuggets, roughly chopped
100g Violet Crumble Nuggets, roughly chopped
Method
Step 1

Preheat oven to 180°C. Line 2 baking trays with baking paper.

Step 2

In a large bowl beat the butter and sugar using an electric mixer until pale and creamy.

Step 3

Add the egg and beat until well combined. Add the flour and cocoa powder. Stir until combined. Add Violet Crumble Nuggets and chocolate chips and stir to combine.

Step 4

Roll tablespoons of mixture into balls and arrange on the lined trays, allowing room for spreading.
Bake, swapping trays over halfway through cooking, for 10-15 mins or until golden brown. Set aside on the trays to cool.