Violet Crumble Friands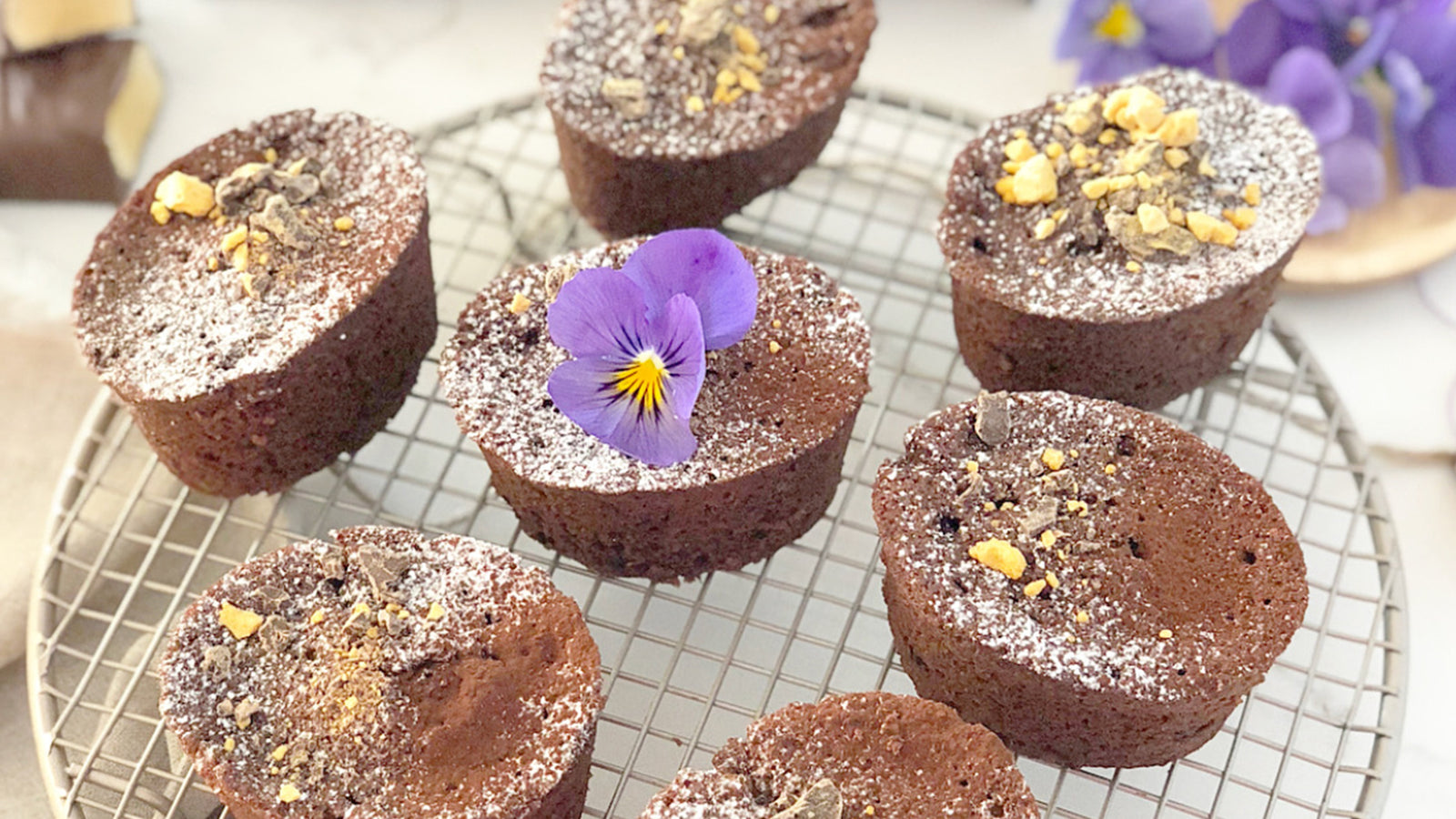 Ingredients
6 egg whites, lightly whisked
6 egg whites, lightly whisked
¾ cup butter, melted and cooled
¾ cup butter, melted and cooled
Icing sugar mixture, to serve
Icing sugar mixture, to serve
100g Violet Crumbles, broken into rough pieces (reserve 1/3 for topping on friands)
100g Violet Crumbles, broken into rough pieces (reserve 1/3 for topping on friands)
Method
Step 1

Preheat oven to 180°C fan-forced. Grease a 12-hole friand or mini muffin pan.

Step 2

Sift icing sugar and cocoa powder into a bowl.
Add almond meal and flour and stir to combine. Make a well in the centre.
Add egg whites and butter. Mix well. Add broken pieces of Violet Crumble.

Step 3

Spoon mixture evenly into prepared pan.

Step 4

Bake for 15 to 20 minutes or until a skewer inserted in centre of friands comes out clean.

Step 5

Stand in pan for 5 minutes.
Transfer to a wire rack to cool.

Step 6

Dust with icing sugar and cocoa powder.
Sprinkle remaining Violent Crumble crumb to serve.