Violet Crumble Brownies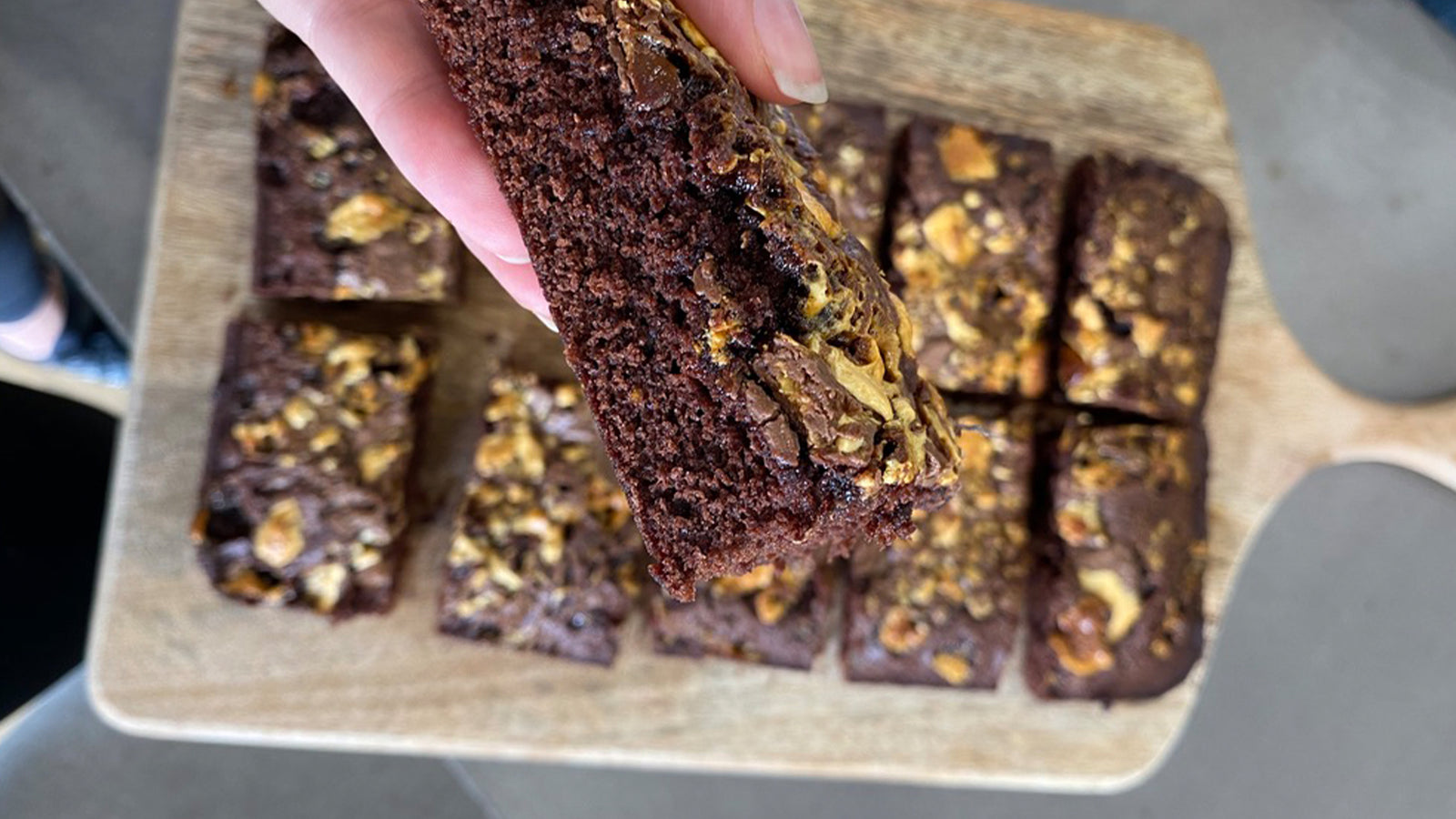 Ingredients
1/2 cup butter (unsalted)
1/2 cup butter (unsalted)
1/2 cup cacao powder  (or drinking chocolate)
1/2 cup cacao powder  (or drinking chocolate)
Method
Step 1

Preheat oven to 180 degrees Celsius

Step 2

In a small saucepan, melt the butter on a medium heat.
Once all butter has melted, stir in the sugar, cacao and the vanilla essence.

Step 3

Remove from heat and leave to cool for five minutes.
Transfer to a large mixing bowl.

Step 4

Add in eggs (all parts!) and ensure it has mixed through thoroughly.

Step 5

Sift the flour into the bowl along with the baking powder.

Step 6

Mix thoroughly, to ensure there are no big clumps of flour. I'd recommend using a whisk here to really mix it through.

Step 7

Working quickly, line a small, deep baking dish with baking paper.
Pour the mixture into the dish and spread it from edge to edge.

Step 8

Crush the Violet Crumble and sprinkle it all over the top.

Step 9

Place into the oven for 15-20 minutes or until cooked through.

Step 10

Poking a fork through the middle of the brownie will tell you if its ready!
If it comes out clean its ready, if it comes out dirty, leave it for a few more minutes!

Step 11

Cut into 12 pieces and enjoy!