Violet Crumble Cheesecake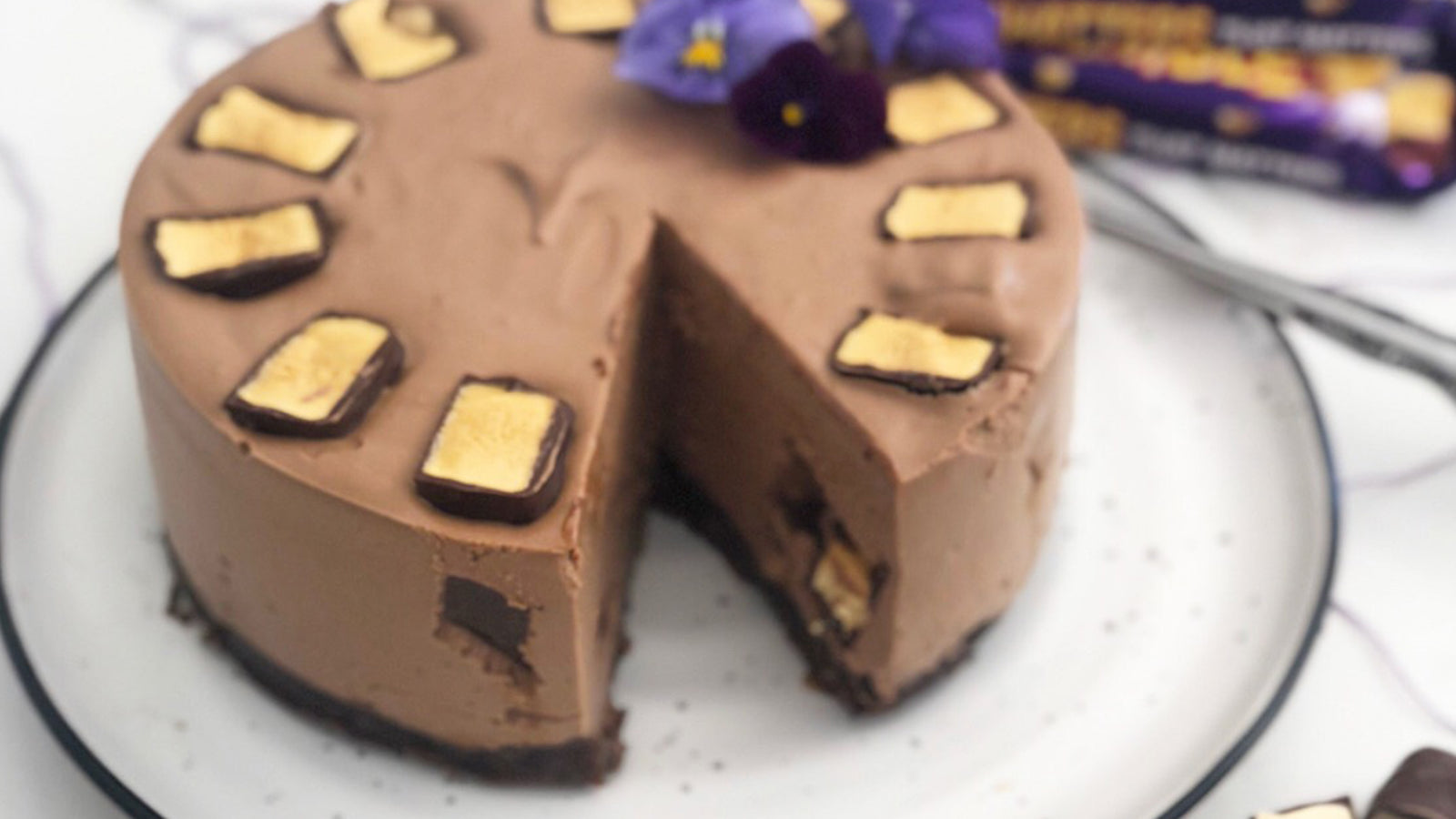 Ingredients
250g pack of Choc Ripple biscuits
250g pack of Choc Ripple biscuits
200g milk chocolate, chopped
200g milk chocolate, chopped
500g cream cheese at room temp
500g cream cheese at room temp
Violet Crumble bars, chopped into rough pieces + 1 extra violet crumble for decoration
Violet Crumble bars, chopped into rough pieces + 1 extra violet crumble for decoration
Method
Step 1

Grease a 24cm round spring form pan and line base with baking paper.

Step 2

Process biscuits until crushed. Add butter and process until combined.

Step 3

Press mixture over base and up sides of prepared pan.
Refrigerate while preparing filling.

Step 4

Sprinkle gelatine over water in a small heatproof jug. Stand jug in a pan of simmering water. Stir until dissolved, remove and cool.

Step 5

Place chocolate in heatproof bowl. Stir bowl over pan of simmering water.
Stir until melted.
Remove and cool for 10 minutes.

Step 6

Beat cream cheese and sugar in a small bowl with an electric mixer until smooth.

Step 7

With mixer on low speed, beat in cream, then chocolate and gelatine mixture until smooth.
Fold in Violet Crumble pieces.

Step 8

Pour filling over biscuit base. Chop the one remaining Violet Crumble up and add to top of cheesecake.
Cover and refrigerate overnight until set.

Step 9

To serve remove the side of pan and transfer cheesecake to a serving plate. Enjoy!