Violet Crumble Choc Honeycomb Banana Muffins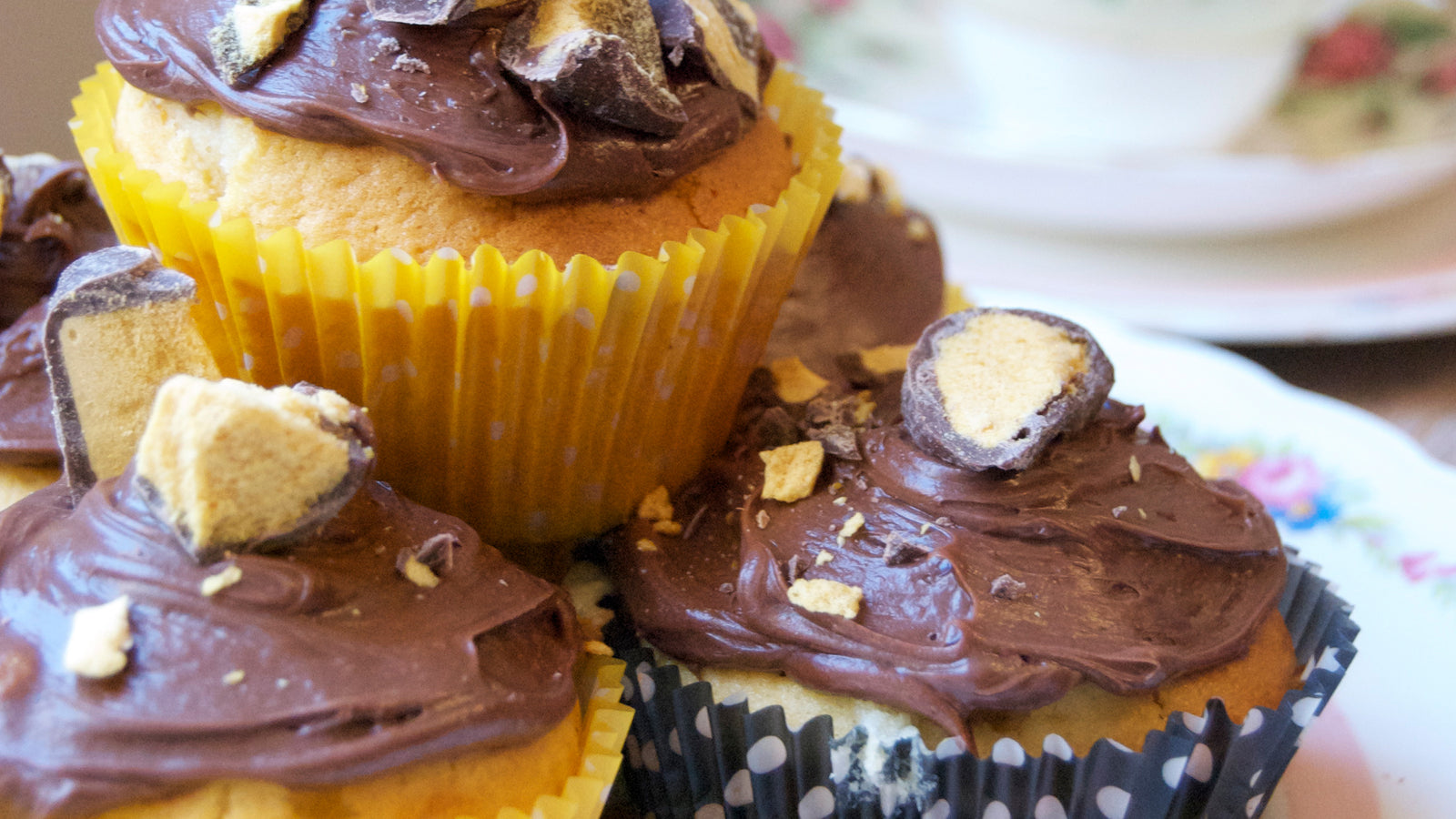 Ingredients
2 cups self-raising flour
2 cups self-raising flour
100g Violet Crumble, roughly chopped
100g Violet Crumble, roughly chopped
2/3 cup mashed ripe banana (roughly 2 small bananas)
2/3 cup mashed ripe banana (roughly 2 small bananas)
Method
Step 1

Preheat oven to 200°C.
Line twelve 80ml (1/3-cup) capacity muffin pans with paper cases.

Step 2

Combine the flour and sugar in a large bowl.
Stir in thechopped Violet Crumble pieces.
Make a well in the centre.
Add the butter, egg, buttermilk, honey and banana, and stir until just combined.

Step 3

Divide the mixture among the lined pans.
Bake in oven for 20 minutes or until golden and a skewer inserted into the centres comes out clean.
Set aside in the pans for 5 minutes to cool slightly before transferring to a wire rack to cool completely.

Step 4

Serve with a long cool glass of milk... The kids love these.