Violet Crumble Biscuits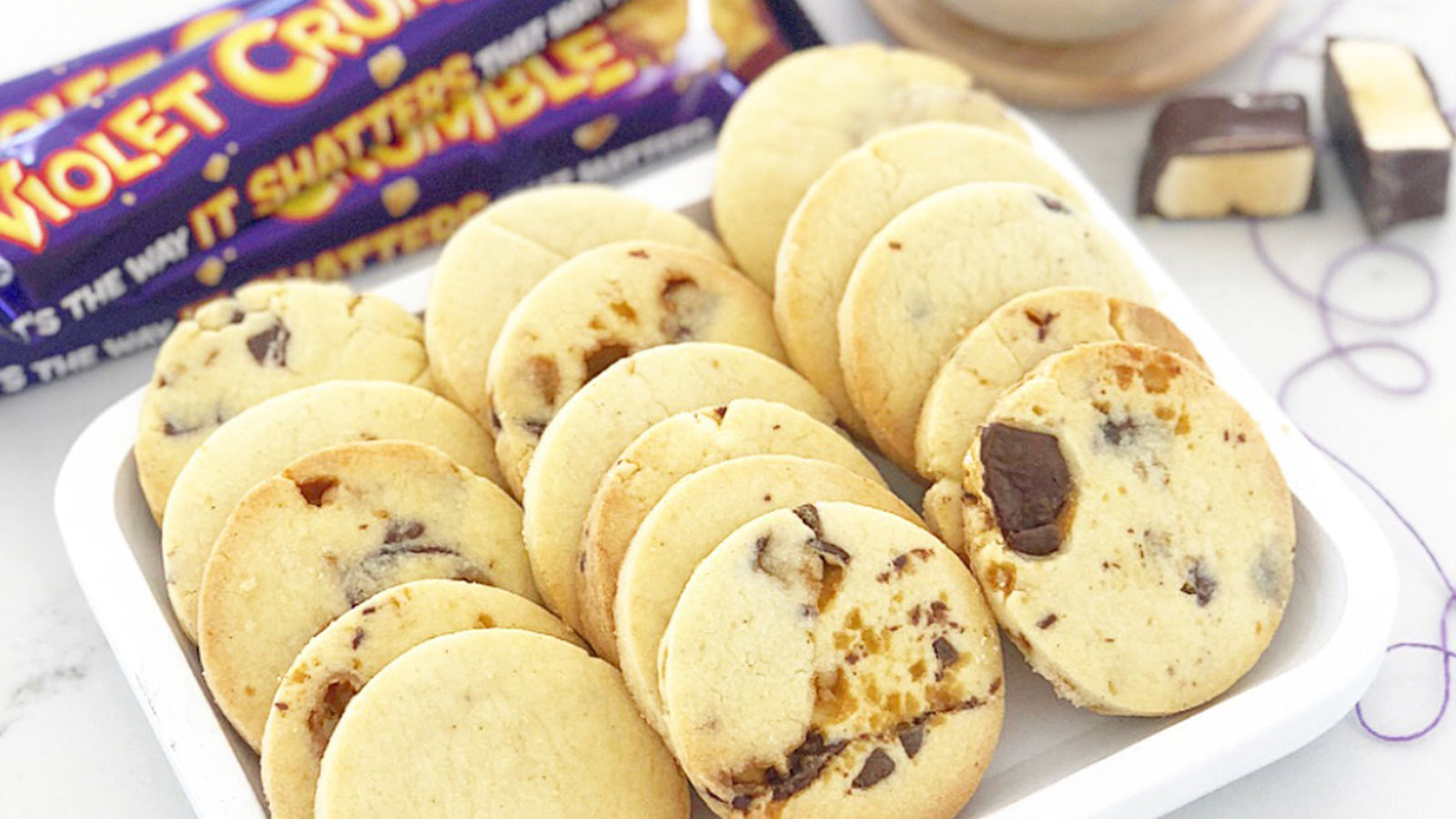 Ingredients
125g chilled unsalted butter, chopped 
125g chilled unsalted butter, chopped 
1 Violet Crumble, chopped into pieces
1 Violet Crumble, chopped into pieces
Method
Step 1

Place the flour, butter and icing sugar in a food processor and process until the mixture resembles fine breadcrumbs.

Step 2

With the motor running, add the egg yolks and process until combined.
Add the iced water and process until the dough just comes together.

Step 3

Turn out onto a lightly floured surface, add chopped violet crumble pieces and gently bring together to form a ball.

Step 4

Flatten into a disk, wrap in plastic wrap and refrigerate for 30 minutes.

Step 5

Roll the biscuit dough out between 2 sheets of non-stick baking paper. Preheat oven to 180°C.
Cut using a cookie cutter and refrigerate for 30 minutes. Bake for 12-15 minutes, or until slightly golden brown. Remove and allow to completely cool.