Violet Crumble Choc Lava Mug Cake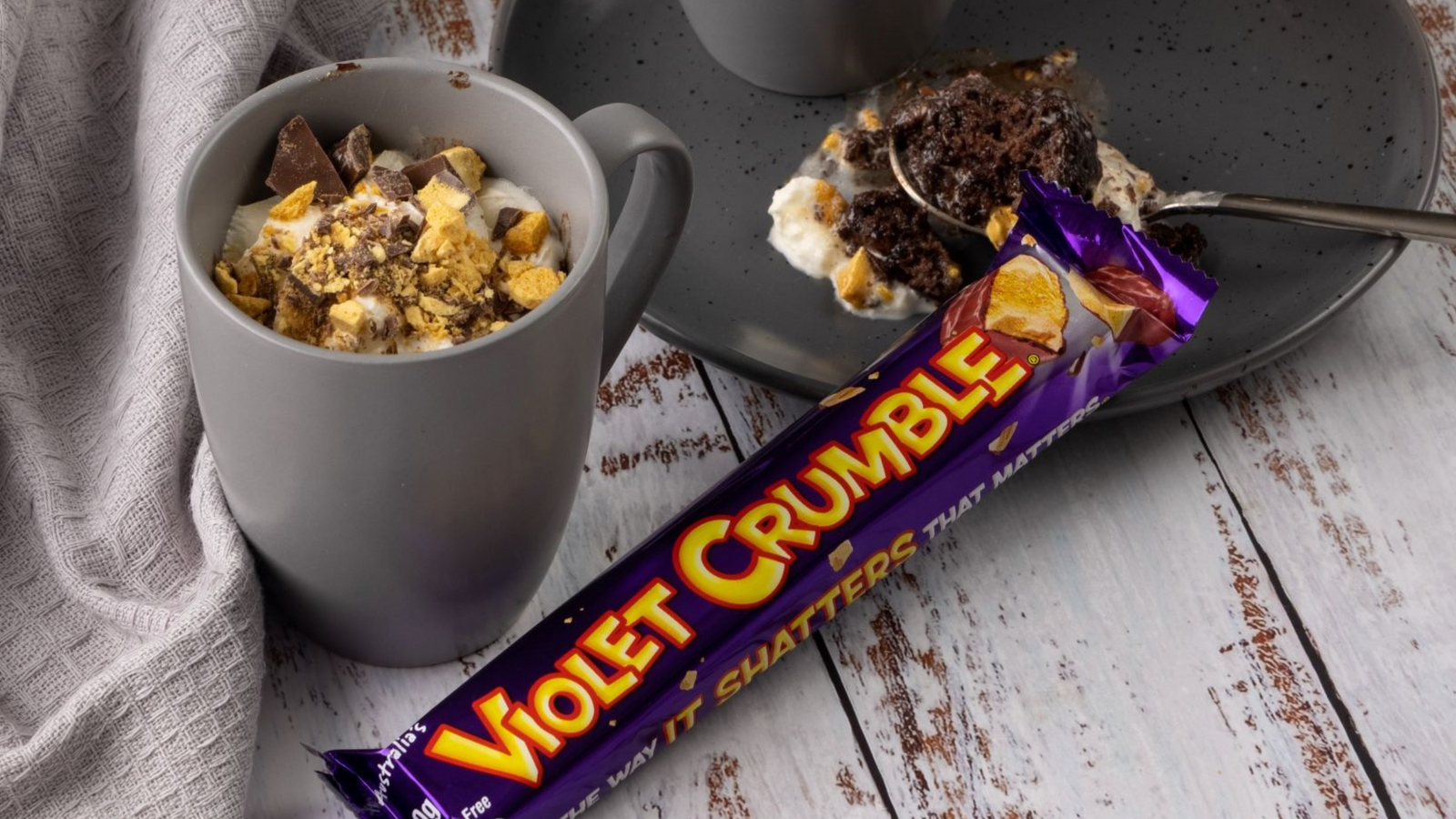 Ingredients
4 tablespoons self raising flour
4 tablespoons self raising flour
4 tablespoons soft brown sugar
4 tablespoons soft brown sugar
3 tablespoons milk (or cream)
3 tablespoons milk (or cream)
½ teaspoon vanilla bean paste
½ teaspoon vanilla bean paste
1 Violet Crumble bar or 8 Violet Crumble Cubes + extra for serving
1 Violet Crumble bar or 8 Violet Crumble Cubes + extra for serving
Optional- whipped cream in a can
Optional- whipped cream in a can
Method
Step 1

Sift together cocoa and flour. Mix in brown sugar, followed by melted butter, milk, vanilla, and egg. Stir in the shattered Violet Crumble (approx. half the amount).

Step 2

Divide the mixture between 2 mugs. Pop larger chunk of Violet Crumble in the centre of each mug.

Step 3

Cook in a microwave for 45-75 seconds or until the outside is set and the centre is still gooey.

Step 4

Top with whipped cream and lots of shattered Violet Crumble.