Menz FruChoc-olate Crackles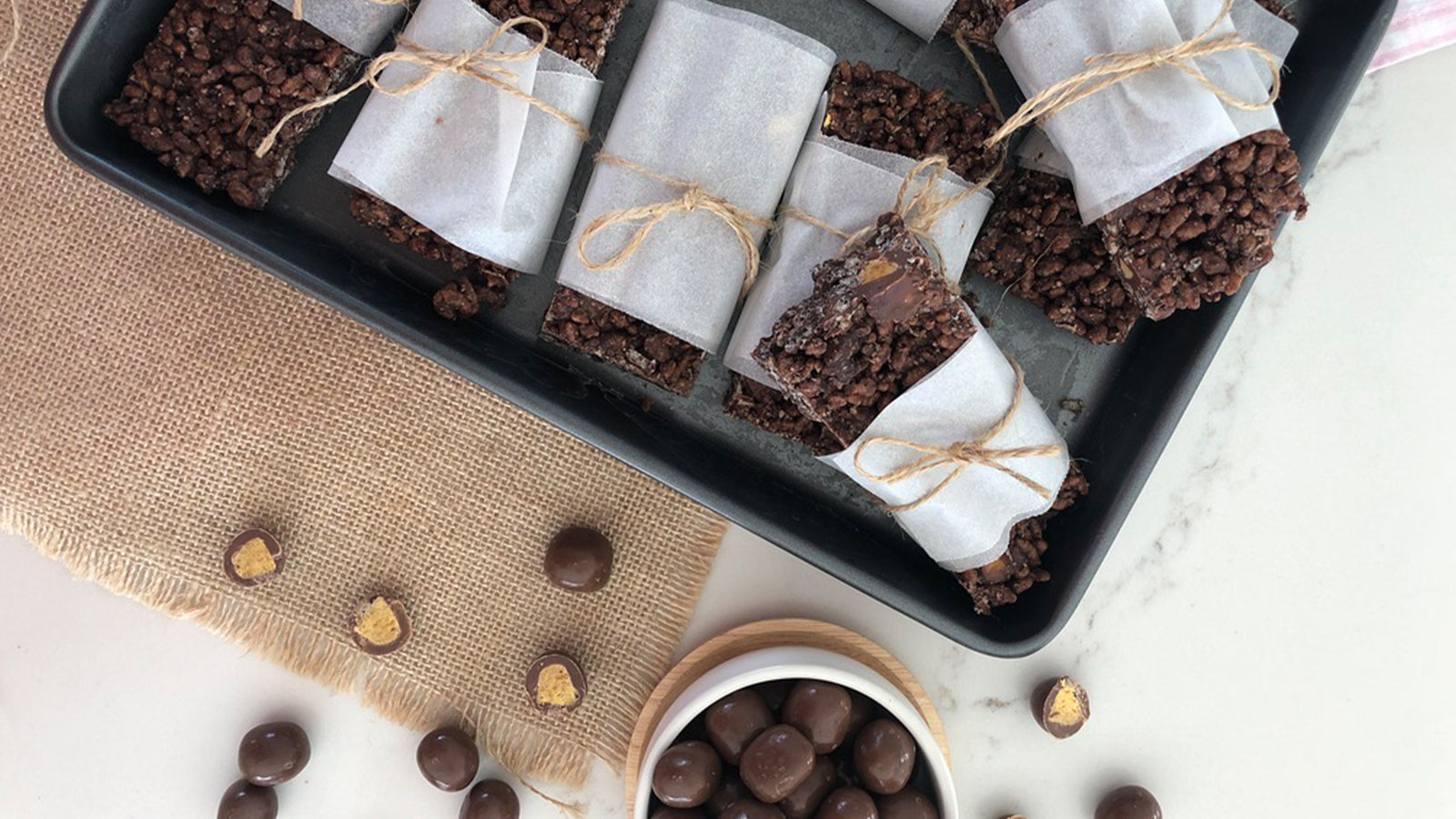 Ingredients
250g Menz FruChocs, roughly chopped
250g Menz FruChocs, roughly chopped
Method
Step 1

Using non-stick baking paper, line a brownie tray.

Step 2

Combine the Rice Bubbles, sugar, coconut and chopped Menz FruChocs in a large bowl.

Step 3

Place Copha in a saucepan over medium heat until melted.
Add Copha and choc chips to Rice Bubbles mixture and stir through to combine.

Step 4

Spoon mixture into brownie tray.

Step 5

Place in the fridge to set overnight.

Step 6

Remove crackle from tray and cut to sizes of crackle bars you would like.