Violet Crumble Choc Waffles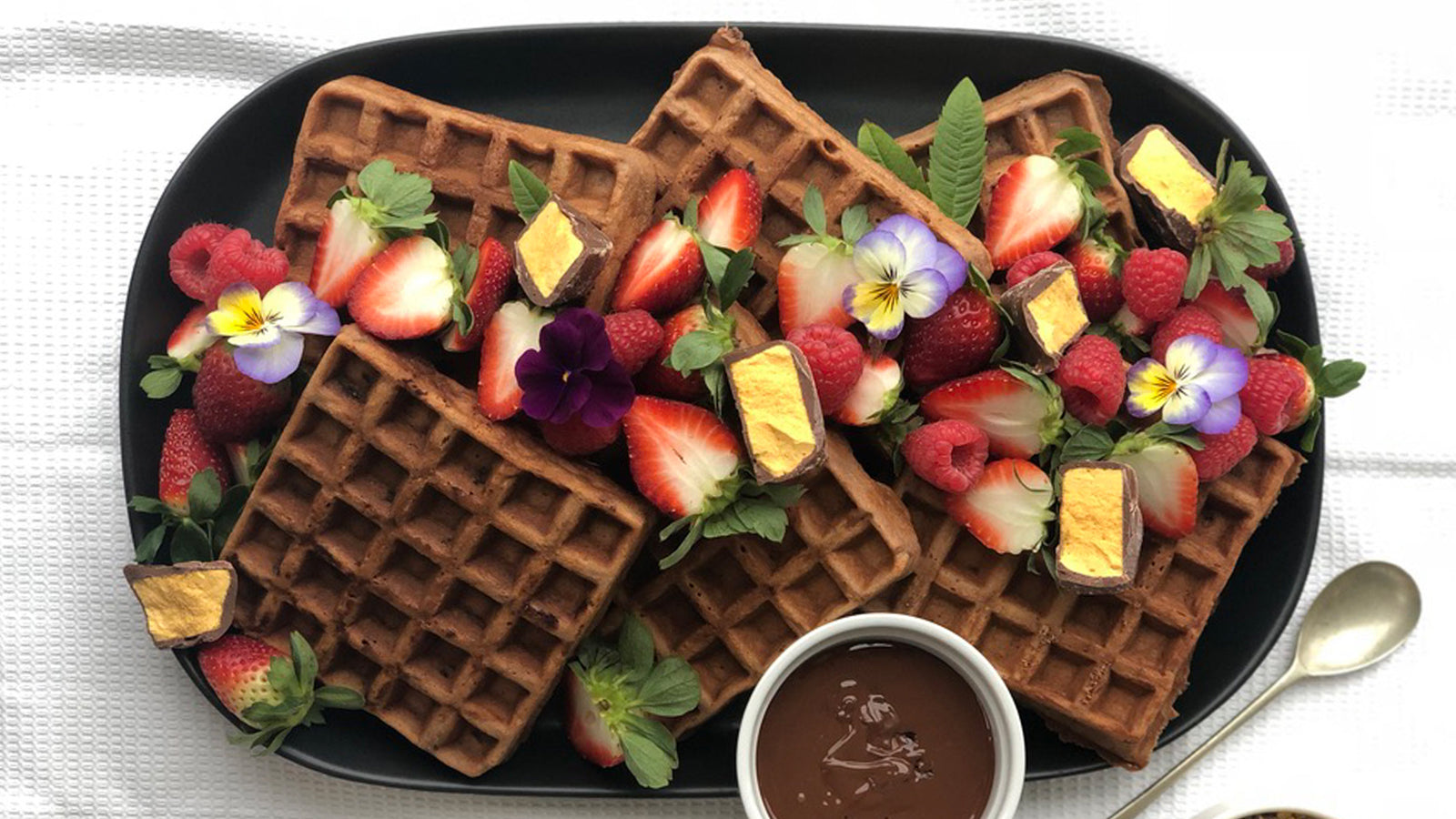 Ingredients
1 1/2 teaspoons baking powder
1 1/2 teaspoons baking powder
2 tablespoons of cocoa powder
2 tablespoons of cocoa powder
100g Violet Crumble Cubes + extra for serving
100g Violet Crumble Cubes + extra for serving
Method
Step 1

Place Violet Crumble Cubes into a food processor and blitz into a crumb.
Set aside.

Step 2

Preheat a waffle iron to a medium heat.

Step 3

Sift flour, cocoa powder and baking powder into a medium bowl.
Add 100g of sugar and stir to combine.

Step 4

Whisk milk, oil and egg yolks together in a bowl.

Step 5

Add to flour mixture and whisk until smooth.

Step 6

Use an electric mixer to whisk egg whites in a clean, dry bowl until firm peaks form.
Use a metal spoon to gently fold one-third of the egg whites into the flour mixture.
Add remaining egg white and Bumbles Milk Choc Honeycomb crumb, and fold until just combined.

Step 7

Pour mixture into waffle iron, close lid.
Cook for 2 minutes or until cooked through.
Repeat with remaining batter.

Step 8

Arrange waffles on a platter and serve with chocolate sauce, mixed berries, edible flowers (optional) and chopped Violet Crumble pieces.