Violet Crumble Ice Cream Slice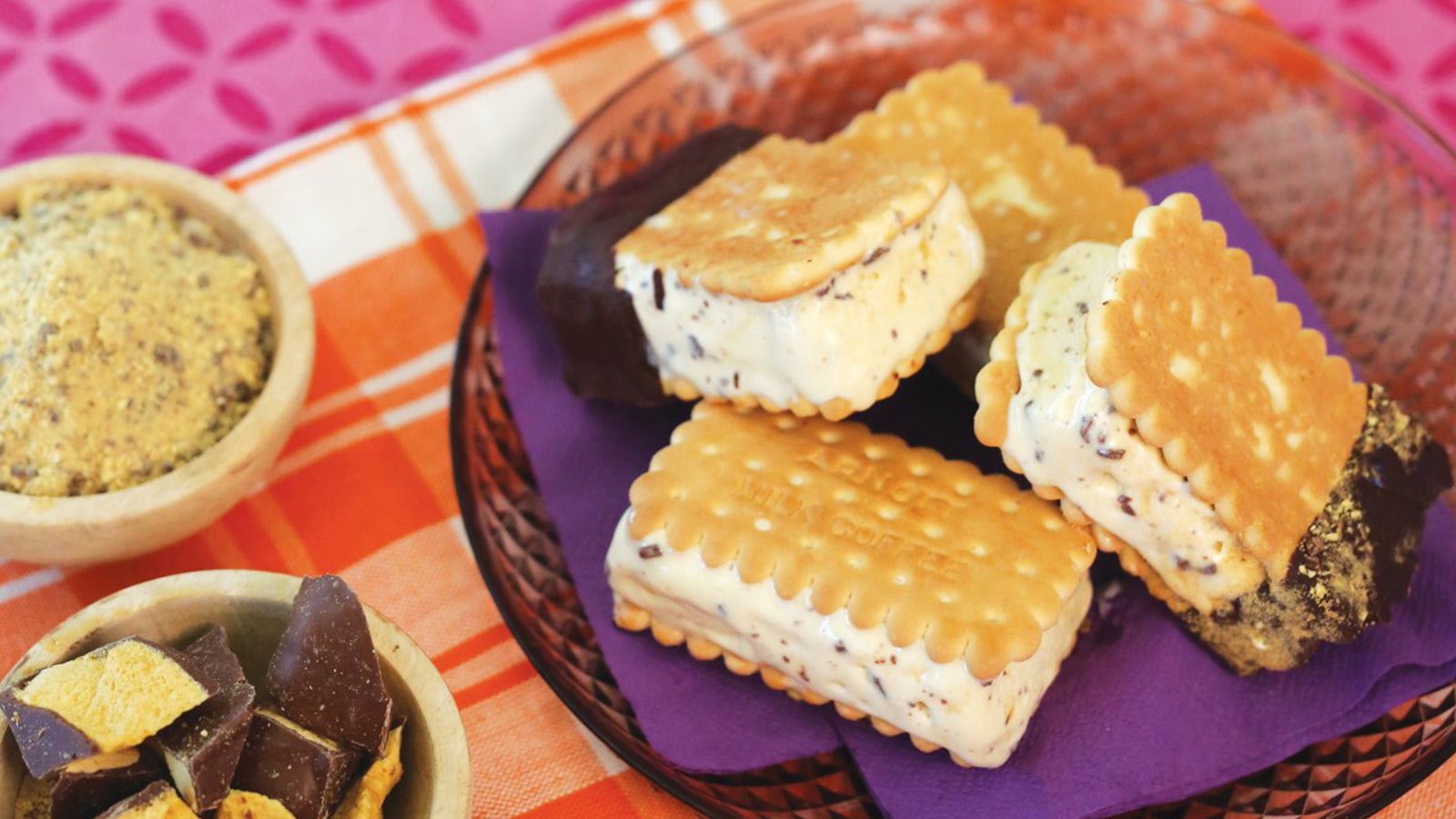 Ingredients
Recipe by Laura Bakhtiarian
1 ½ packets malt biscuits
1 ½ packets malt biscuits
2L vanilla ice cream, softened (not melted)
2L vanilla ice cream, softened (not melted)
Method
Step 1

Line a slice tin with baking paper. Place a layer of biscuits (no more than half) in the tin.

Step 2

Roughly chop Violet Crumble bars.

Step 3

Place ice cream in a large bowl.
Fold Violet Crumble through the ice cream.

Step 4

Pour the ice cream mixture over the biscuits and then top with remaining biscuits.

Step 5

Freeze overnight.

Step 6

To serve, cut into sections and enjoy immediately.

Step 7

Tip: take it up a notch by spreading the slice with melted chocolate and sprinkling crushed Violet Crumble over the top, or cut into sandwiches and let the kids dip into the chocolate and a bowl of crushed Violet Crumble.