Menz Vegan FruChocs Hot Fudge Cake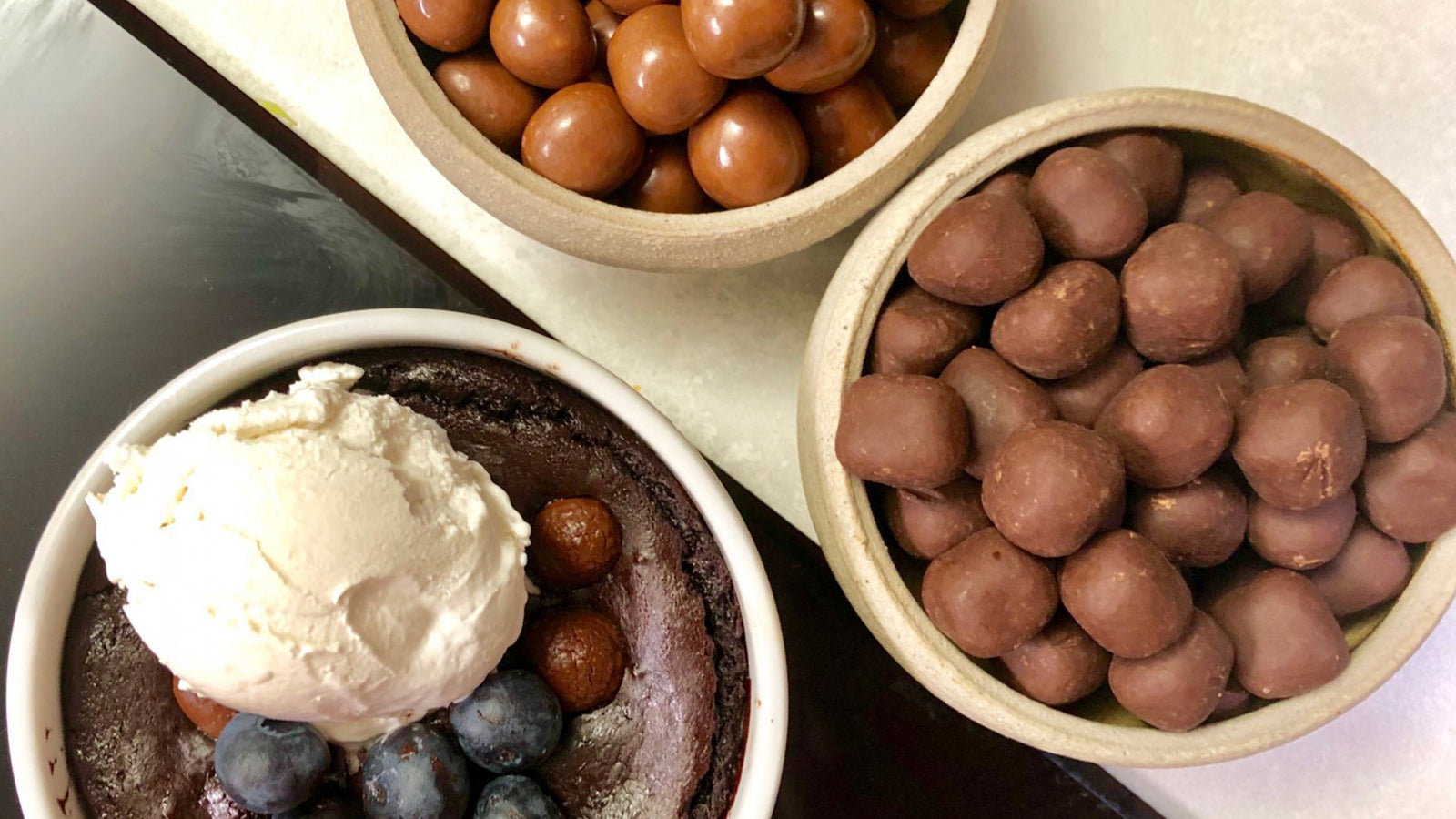 Ingredients
2 – 3 Menz Vegan FruChocs
2 – 3 Menz Vegan FruChocs
2 tablespoons rice malt syrup
2 tablespoons rice malt syrup
3 tablespoons almond milk
3 tablespoons almond milk
½ teaspoons baking powder
½ teaspoons baking powder
1 scoop of vegan ice cream
1 scoop of vegan ice cream
Method
Step 1

Pre-heat oven to 180 degrees Celsius.

Step 2

Mix cacao, rice malt syrup, almond milk, baking powder and cinnamon in a bowl.
Place into a greased ramekin.

Step 3

Push Menz Vegan FruChocs into the middle of the mixture for a sweet surprise.

Step 4

Place into oven for 8 minutes.

Step 5

Scoop ice cream over the top and serve!