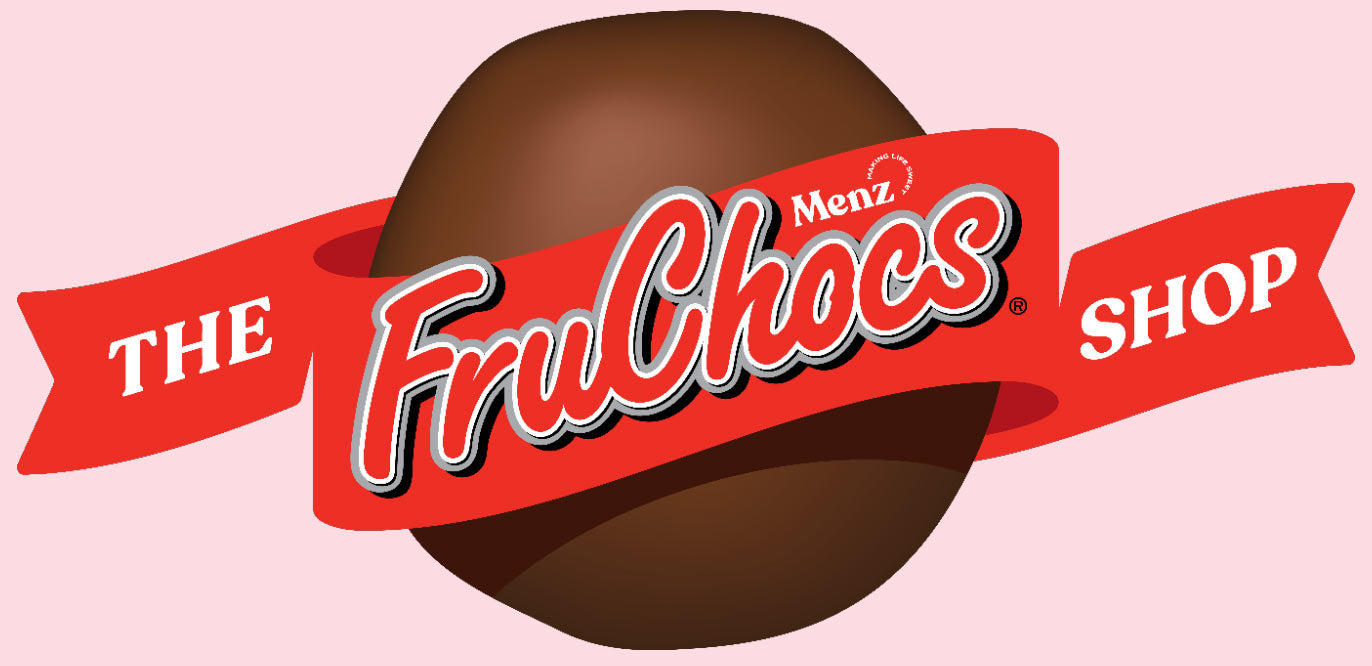 Menz Dark FruChocs suitable for Vegans.
Why are the regular FruChocs NOT vegan?  Regular FruChocs are made with milk chocolate where as Dark FruChocs do not require milk as an ingredient. Also during the polishing process we add a shellac to make them super shiny – shellac is not suitable for vegans as it is a product that comes from an animal.
Is the humectant 422 suitable for vegans? – yes, the glycerine we use is derived from plants and not animal fat so is therefore suitable for vegetarians/vegans.
It says it contains MILK on the pack though? – we are legally obliged to list milk the same way a business would need to list possible traces of Gluten, Nuts, Soy etc as it is considered an allergen.  While we process milk (i.e. milk chocolate) in the factory – milk is not an added ingredient in our Dark FruChocs.
| | Per 100g |
| --- | --- |
| Energy | 1840 kj |
| Protein | 3.6 g |
| - gluten | not detected |
| Fat, total | 18.2 g |
| - saturated | 11.0g |
| Carbohydrate | 61.8 g |
| - sugars | 52.4 g |
| Soduim | 39 mg |
Ingredients
Dark Chocolate (55%*) (Sugar, Cocoa Liquor, Cocoa Butter, Emulsifiers (322 (Soy Lecithin), 476), Salt), Centre (45%*) (Sugar, Dried Peaches (8%*) and Dried Apricots (6%*), Humectant (422), Invert Syrup, Cocoa Butter, Acidity Regulator (330), Preservative (220), Maize Starch).
Menz dark chocolate contains 50%* cocoa solids.
*Average percentages.
Soy lecithin from guaranteed GM free source.
Made in Australia
Allergen Information
Contains soy and sulphites.
Milk, peanuts and tree nuts may be present.
Gluten free.
Vegan suitable.
Coles
Drakes
Romeo's Supermarkets
Foodland
IGA
Browse n Save
The FruChocs Shop, Glynde, McLaren Vale, Hahndorf, Tanunda
Items you recently viewed