Menz JeliChocs Turkish Delight No-Bake Cake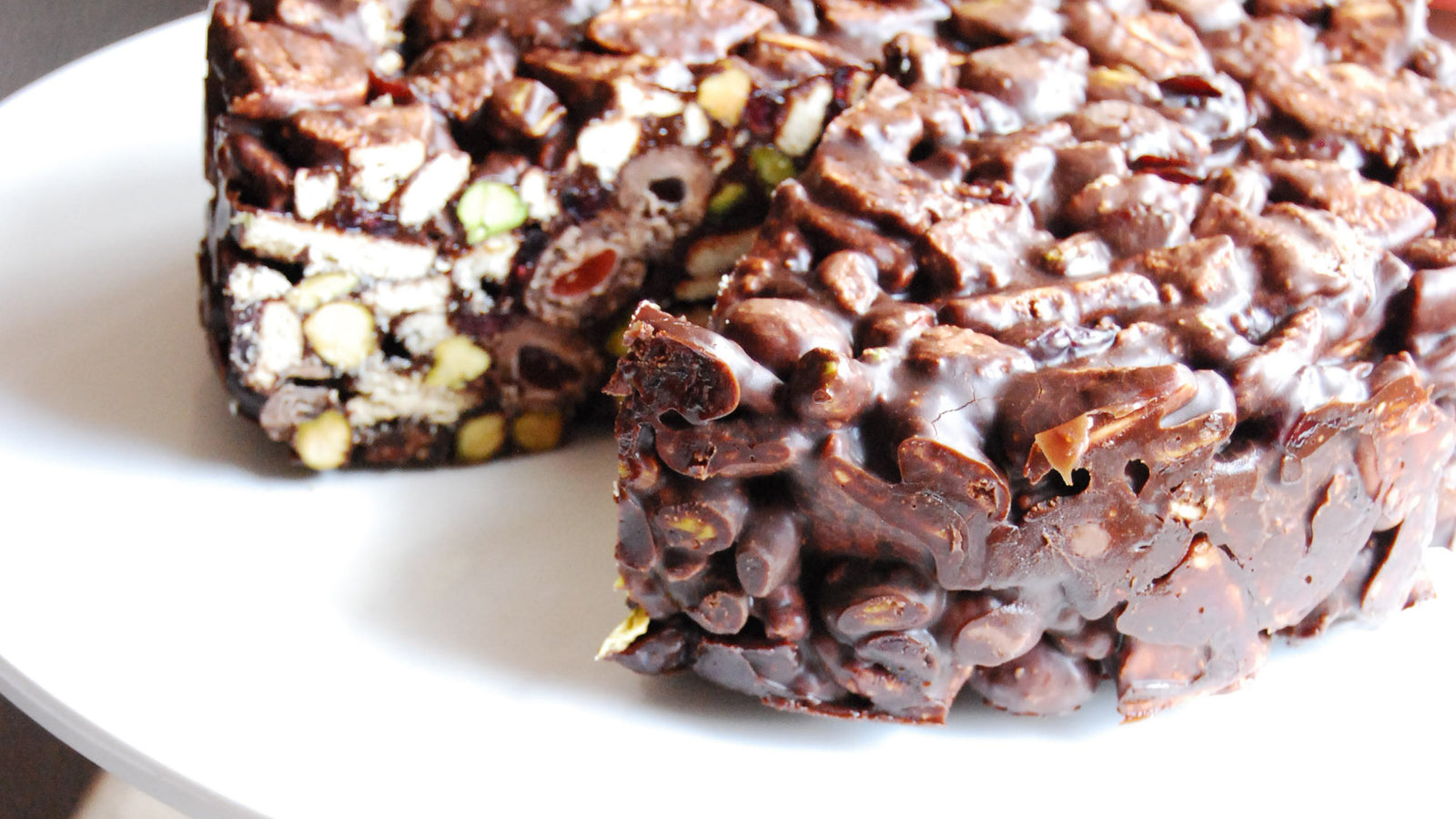 Ingredients
400g good-quality dark chocolate, coarsely chopped
400g good-quality dark chocolate, coarsely chopped
2 tablespoons Cointreau liqueur
2 tablespoons Cointreau liqueur
250g Arnott's Marie biscuits, coarsely chopped
250g Arnott's Marie biscuits, coarsely chopped
150g Menz JeliChocs Turkish Delight
150g Menz JeliChocs Turkish Delight
Double cream, whipped to serve
Double cream, whipped to serve
Method
Step 1

Line the base of a 20cm (base measurement) springform pan with non-stick baking paper.

Step 2

Place chocolate and cream in a saucepan over low heat.
Cook, stirring, for 5 minutes or until chocolate melts and mixture is smooth. Alternatively, place the chocolate and cream in the microwave stirring every 1 - 2 minutes until melted. Remove from heat.

Step 3

Stir in the Cointreau and set aside for 5 minutes to cool.

Step 4

Combine the biscuit, Menz JeliChocs Turkish Delight, pistachios and dried cranberries in a large bowl. Add the chocolate mixture and stir until well combined.

Step 5

Spoon into the prepared pan, pressing firmly to fit.

Step 6

Refrigerate for 6 hours or until firm.

Step 7

Just before serving, whip cream and dust cake with icing sugar.

Step 8

Cut the cake into slices and divide among serving plates.
Serve with the whipped cream.
You may also like these