Menz JeliChoc Raspberry Brownies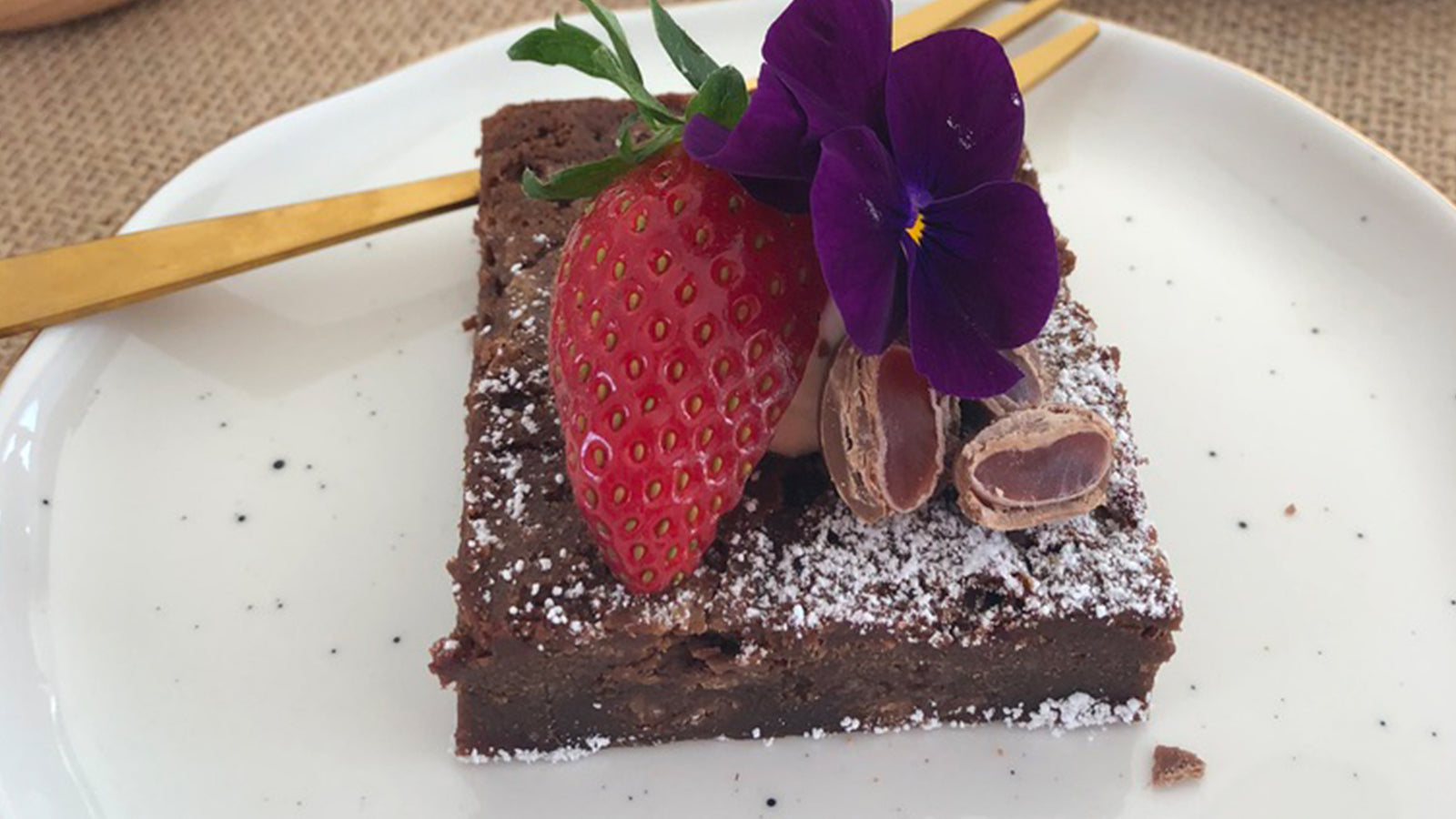 Ingredients
300g dark chocolate, chopped
300g dark chocolate, chopped
350g Menz JeliChocs Raspberry
350g Menz JeliChocs Raspberry
Method
Step 1

Preheat oven to 160°C. Grease a square 23cm cake pan. Line the base and 2 sides of the pan with baking paper, allowing the paper to hang over the sides of the pan.

Step 2

Place the chocolate and butter in a medium saucepan over low heat.
Cook, stirring for 5 minutes or until chocolate and butter melt and mixture is smooth. Alternatively, place bowl in the microwave stirring every 1 - 2 mins until melted. Remove from heat and set aside for 5 minutes to cool slightly.

Step 3

Add the sugar to the chocolate mixture and stir to combine.

Step 4

Add the eggs and stir to combine.

Step 5

Add the flour and sour cream and stir until just combined.

Step 6

Add the Menz JeliChocs Raspberry and frozen raspberries and gently fold through the brownie mixture.

Step 7

Pour into the prepared pan and bake for 1 hour or until cooked through.
Remove from oven and set aside to cool to room temperature.

Step 8

Dust with cocoa powder.

Step 9

Using a large, serrated knife to trim the edges, cut into 3cm squares.

Step 10

Store brownies in an airtight container for up to 1 week.
You may also like these