Delightfuls Apricot Coconut Balls Lime & Coconut Tart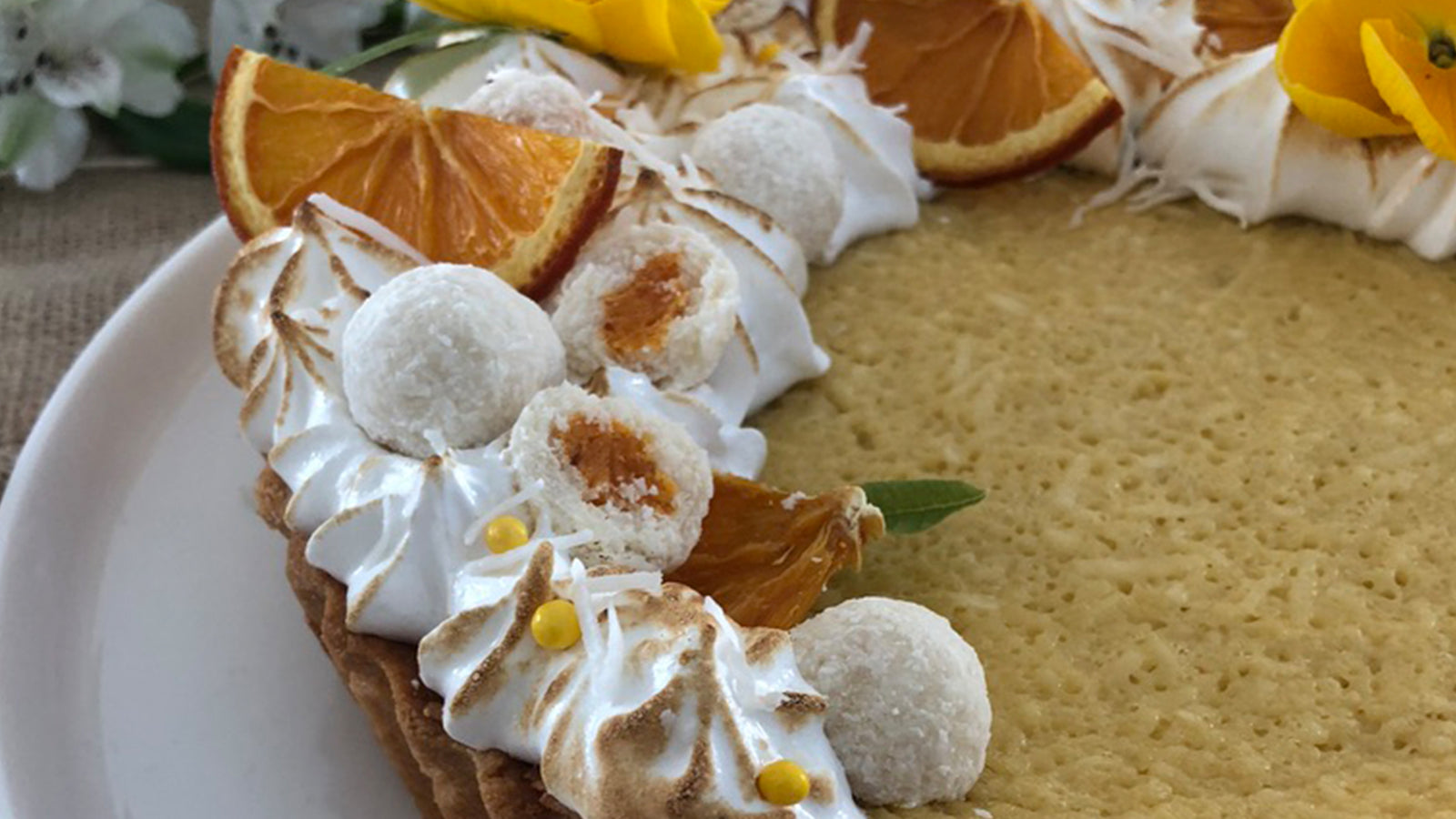 Ingredients
125g chilled unsalted butter, chopped
125g chilled unsalted butter, chopped
1/2 cup desiccated coconut
1/2 cup desiccated coconut
1 large lime, juiced, zested
1 large lime, juiced, zested
Method
Step 1

Add the flour, butter and icing sugar in a food processor and process until they resemble fine breadcrumbs.

Step 2

Keep the mixer running, add the egg yolks and process until combined.

Step 3

Add the iced water and process until the dough just comes together.

Step 4

On a lightly floured surface take out mixture and gently bring together to form a ball.

Step 5

Flatten into a disc, wrap in plastic wrap and refrigerate for 30 minutes.

Step 6

Roll the pastry out between 2 sheets of non-stick baking paper to 3mm-thick.
Preheat oven to 160°C. Line a lightly greased loose-bottomed, fluted tart tin with the pastry (we used a 22cm tin).
Trim the edges and prick the base with a fork. Refrigerate for 30 minutes.

Step 7

Line the pastry case with non-stick baking paper and fill with baking weights or rice.
Bake for 15 minutes, remove the paper and weights (or rice) and bake for a further 10 minutes or until the pastry is light golden.

Step 8

Remove from the oven and set aside.

Step 9

To make the lime and coconut filling, whisk the eggs and sugar in a bowl. Add in the coconut, coconut milk, cream, lime zest and juice.

Step 10

Pour into cooled tart shell and bake for 35-40 minutes or until set. Set aside to cool and then decorate with Robern Delightfuls Apricot Coconut Balls. Optional to also decorate tart with meringue, dehydrated limes (or other citrus fruits) and shaved coconut.