Menz Crown Mint Slice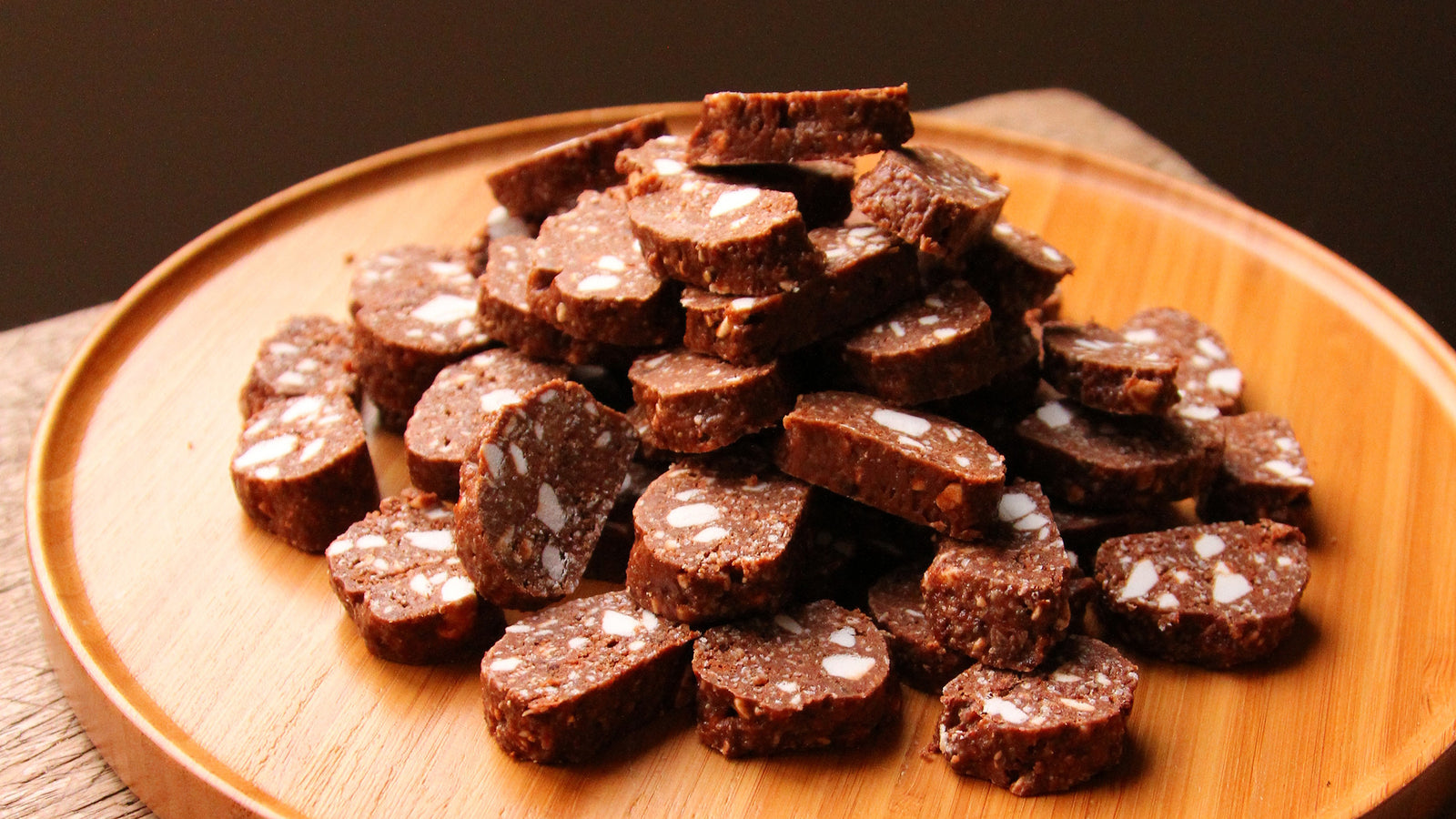 Ingredients
200g sweet crushed biscuits (Chocolate Ripple works well)
200g sweet crushed biscuits (Chocolate Ripple works well)
Icing sugar (enough to cover with)
Icing sugar (enough to cover with)
200g Menz Crown Mints, finely chopped
200g Menz Crown Mints, finely chopped
Method
Step 1

Combine sweet crushed biscuits, cocoa, coconut, icing sugar and Menz Crown Mints in a bowl and mix together.

Step 2

Add condensed milk and mix.

Step 3

Roll the Menz Crown Mint mixture into long thin logs.

Step 4

Sprinkle the logs with icing sugar.

Step 5

Place the logs onto a tray and refrigerate until firm or overnight.

Step 6

Cut log into 2cm pieces and serve.