Menz FruChoc Mango and Frangipane Tart with Biscuit & Walnut Base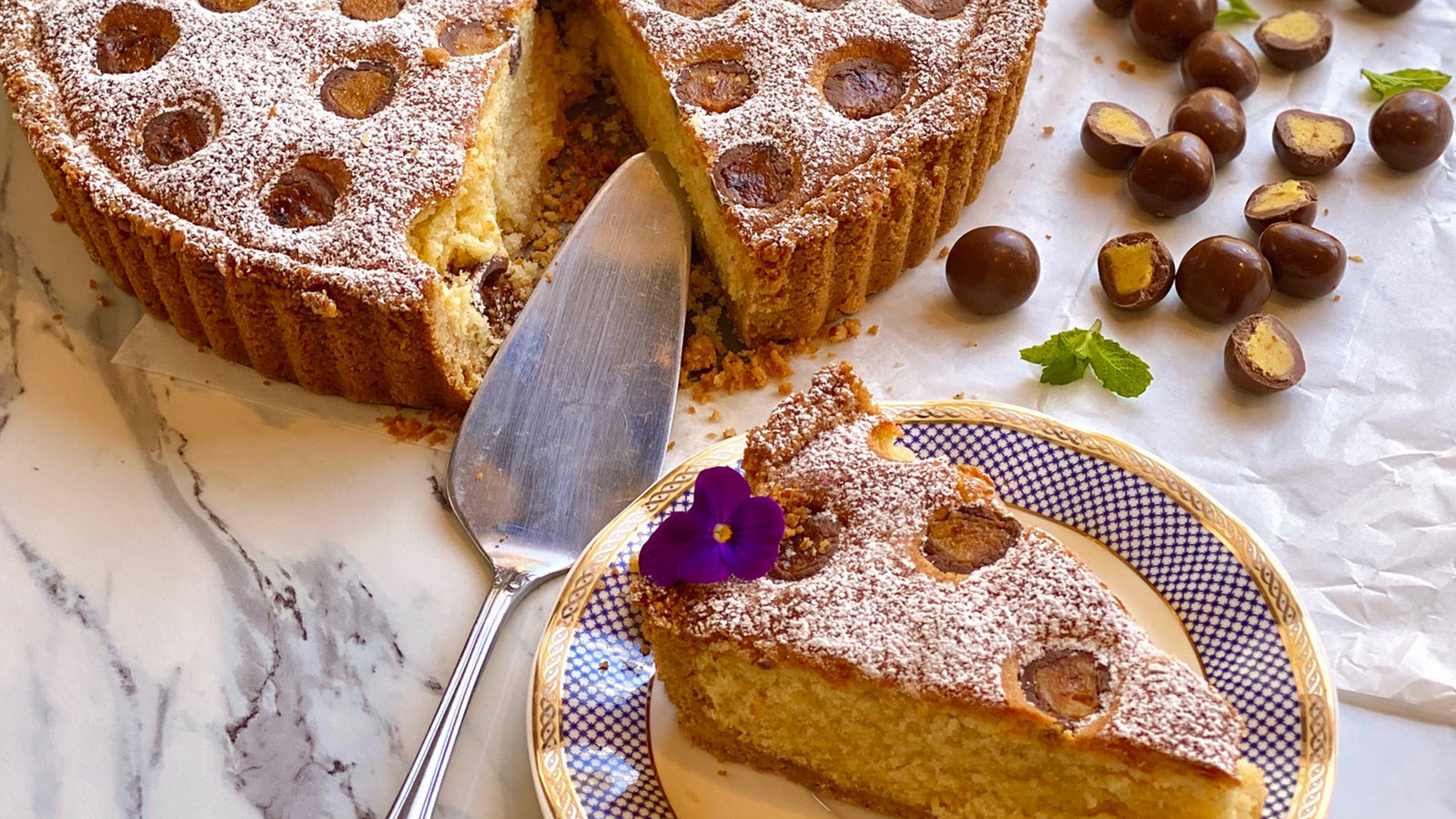 Ingredients
Recipe by Helen Mouneimne, The Greek Vegetarian
130g unsalted butter, melted
130g unsalted butter, melted
180g unsalted butter, softened
180g unsalted butter, softened
3 teaspoons vanilla extract
3 teaspoons vanilla extract
1 cup Mango FruChocs, halved
1 cup Mango FruChocs, halved
Icing sugar (optional for decoration)
Icing sugar (optional for decoration)
Method
Step 1

Biscuit base

Using a food processor, blitz the shortbread biscuits until a fine crumb is formed then add into a large mixing bowl.
Repeat this step with the walnuts then add the melted butter into the bowl and mix through until all of the ingredients are combined well.

Step 2

Press the biscuit base mixture into a 25-27cm round tart tin and refrigerate until needed.

Step 3

Pre-heat oven to 160 degrees fan.

Step 4

Frangipane Filling

In a bowl, cream the butter with the sugar and vanilla using an electric mixer.
Add the eggs one at a time, beating until the mixture is smooth.
Add in the milk and once combined well, with the mixer on low speed, add the dry ingredients.

Step 5

Add the frangipane mixture into the chilled tart tin and decorate with Menz Mango FruChocs facing upwards.
Bake in your pre-heated oven for approximately 40 minutes or until the mixture has firmed up and the top of the tart is golden.

Step 6

Remove the tart from the oven and sprinkle with icing sugar.